It has been almost 50 years, since the Civil Rights Act of 1964, yet discrmination is still happening. A black couple seeking to be married in a Mississippi church, First Baptist Church of Crystal Springs, were asked to marry elsewhere by Rev. Stan Weatherford. He said that he was honoring a request by some congregants who didn't want the couple married at the church. Church refuses to marry black couple in Mississippi.
Timeline of the events involved in the Civil Rights Movement.
April 1948
Gladys Noel Bates, a teacher in the Jackson Public School system, filed a lawsuit in U.S. District Court against the Jackson Public School Board for its refusal to pay black teachers and administrators salaries equal to those paid to whites with similar experience and educational background.
May 17, 1954
Brown vs. Board of Education of Topeka, Kansas
The Supreme Court, led by Chief Justice Earl Warren, ruled unanimously that segregation in public schools was unconstitutional. The court argued that segregation hurt both black and white students by instilling in each group false feelings of inferiority and superiority, respectively. The court added that the damage segregation did to blacks was "likely never to be undone." This ruling opened the floodgates of civil rights activity and led to more than a decade of protest against inequality and injustice in other areas of American life.
September 13, 1954
 Medgar Evers (later the state director of the NAACP) applied to University of Mississippi Law School but was denied admission because he lacked "the right kind" of recommendation letters. As a result, Ole Miss remained closed to blacks until the admission of James Meredith in 1962.
December 1954
Medgar Evers becomes NAACP Field Secretary
May 7, 1955 —
Reverend George Lee shot and killed
December 5, 1955 —
Montgomery Bus Boycott
August 1955 —
Lamar Smith shot in Brookhaven
August 28, 1955 —
Emmett Till murdered
1956 —
State Legislative Session establishes Mississippi State Sovereignty Commision
September 9, 1957 —
Civil Rights Act of 1957
1957 —
Clyde Kennard attempts to enroll
September 24-25, 1957 —
Little Rock crisis
Civil Rights Act of 1960 —
allowed for the federal supervision of local registrars
February 1, 1960 —
Initiation of student sit-ins in Greensboro, North Carolina
November 8, 1960 —
Election of JFK
January 1961 —
James Meredith applies for admission to the University of Mississippi.
May 4, 1961 —
Freedom Rides
March 27, 1961 —
Arrest of Tougaloo 9
September 25, 1961 —
Murder of Herbert Lee
October 4, 1961 —
high school students jailed in McComb
Anniston bus bombing
http://www.watson.org/~lisa/blackhistory/
civilrights-55-65/freeride.html
August 28, 1963 — March on Washington, D.C.June 11, 1963 — Assassination of Medgar Evers
Civil Rights Act of 1964
1964 —
Freedom SummerJune 21, 1964 —
Neshoba County killingsAugust 6, 1965 —
Voting Rights Act1969 — Meridian church bombingJanuary 1966 —
Murder of Vernon Dahmer
——————————————————————————–
©2000 Center for Oral History and Cultural Heritage
URL: http://www-dept.usm.edu/~mcrohb
Prepared by the
Center for Oral History and Cultural Heritage
at The University of Southern Mississippi
AA/EOE/ADAI
Multimedia Design: Diane DeCesare Ross
July 19, 2012 · Posted in
Science
·
Comments Off
Buzz Aldrin along with Neil Armstrong on this day in history, July 20, back in 1969, accomplished the amazing journey to the moon. Here are some interesting facts about his life.
Aldrin's mother's maiden name was Moon.
The first plane he ever flew in belonged to Standard Oil and was completely covered with a painting of an eagle. The name of the craft that Aldrin and Armstrong used to break away from the Apollo 11 rocket and land on the moon was Eagle. The eagle is also featured on a patch on Aldrin's spacesuit.
As a child, Aldrin enjoyed underwater diving and collecting rocks. As an adult, Aldrin trained for his space missions by simulating weightlessness under water, and one of his primary tasks on the Apollo mission was to collect moon rocks.
Read More MSNBC
How it All Happened
The basis for the Scopes trial was laid when the Tennessee State Legislature passed the Butler Act – which took effect on March 21st, 1925. The essence of the Act was that it made it illegal for anyone:"… to teach any theory that denies the story of the Divine Creation of man as taught in the Bible, and to teach instead that man has descended from a lower order of animals"in any state-funded educational institution. (For the full wording of the Butler Act seeThe Butler Did It)The ACLU (American Civil Liberties Union) were already aware that the Act was likely to become law because it had been passed by the lower house of the Tennessee legislature by a landslide (in January, 1925).
After a few false starts, the ACLU sent a press release to several Tennessee newspapers, such as the Chattanooga Daily Times, announcing that they would provide legal assistance, etc. for a school teacher in Tennessee who would be willing to stand trial for having taught evolution in a public school so that a test case could be mounted to challenge the constitutional validity of the Act.Encouraged by George Rappelyea, (a mining engineer who managed six local coal and iron mines owned by the Cumberland Coal Company), a group of leading citizens in the small town of Dayton* – the "drug store conspirators" – decided to accept the ACLU's offer, in the hope that the publicity surrounding the trial would help to reverse the town's declining fortunes.
On May 4th the group recruited John Scopes, football coach and algebra, chemistry and physics teacher employed, on a one year contract, by Rhea County High School as the subject for the test case, on the basis that he had taught from the section on evolution in Hunter's A Civic Biology – the State-approved textbook.(* Dayton is situated in the valley between the Cumberland Plateau and the Appalachian Mountains. It is just a few miles West of a line from Chattanooga (36 miles to the Sou' Sou' West) to Knoxville (79 miles to the North East).)Rappelyea sent a telegram to the ACLU's New York office.
The ACLU replied the next day, accepting his proposal. Scopes was charged with having taught evolution on April 24th, 1925. A preliminary hearing on May 9th bound him over pending a specially convened Grand Jury hearing on May 25th. The members of the Grand Jury, who were well aware of the true purpose of the charge against Scopes, handed down an indictment and Scopes was instructed to present himself at the Rhea County court house for trial on the morning of July 10th. At no time was Scopes held in jail on this charge which, by the way, was only classed as a "misdemeanor", not a "felony."
On hearing about the trial, from the leaders of the WCFA (World's Christian Fundamentals Association), on May 12th William Jennings Bryan volunteered his services to the prosecution. By the end of that week Clarence Darrow had contacted Scopes with an offer to appear pro bono for the defense. Darrow effectively became the leading defense counsel, though John Neal was technically chief counsel for the defense. Bryan, on the other hand, was only one of several assistant prosecutors under the leadership of Tom Stewart (Attorney General for the Eighteenth Judicial Circuit).
Who was Involved in these Events?
(Some characters appear in more than one group because they played multiple roles.)
The Judge:
The Honorable J.T. (John Tate) Raulston
(circuit judge for the 18th judicial district)
The Defendent:
John Thomas Scopes(sports coach and teacher at Rhea County High School)
The "Drug Store Conspirators": (See The Drug Store Conspiracyfor details)
Wallace Haggard
(local attorney)
Herbert Hicks
(local attorney)
Sue Hicks
(local attorney – brother of Herbert Hicks)
J.Gordon McKenzie
(County Judge)
W.E. Morgan
(local businessman)
George Rappelyea
(Mining company manager)
Frank E. "Mr Earle" Robinson(owner of Robinson's Drug Store and chairman of the Rhea County Board of Education Note: Robinson is frequently referred to as "Fred". I am indebted to Tom Davis of Bryan College for correcting me on this point.)
John Thomas Scopes
(co-opted)
Walter White
(Rhea County Superintendant of Schools)
Burt Wilber(constable)
Lawyers
For the Defense (The final line up – see For the Defensefor details)
Clarence Darrow
(pro bono volunteer – effective head of the defense team)
Arthur Garfield Hays
(ACLU – nominally manager of the defense team)
Dudley Field Malone
(pro bono volunteer)
Frank B. McElwee
(local attorney)
John R. Neal
(Dean of private law school in Knoxville and technically head of the defense team)
William T. Thomas(Darrow's legal associate)
For the Prosecution
(The final line up – see For the Prosecutionfor details)
William Jennings Bryan
(volunteer – assistant prosecutor)
William Jennings Bryan Jnr
(volunteer – assistant prosecutor, W.J. Bryan's son)
Wallace Haggard
(volunteer – assistant prosecutor)
Herbert Hicks
(volunteer – assistant prosecutor)
Sue Hicks
(volunteer – assistant prosecutor)
Ben McKenzie
(volunteer – assistant prosecutor, retired district attorney-general)
J. Gordon McKenzie
(volunteer – assistant prosecutor, Ben McKenzie's son)
Thomas A. "Tom" Stewart(Chief Prosecutor – Attorney-General for the 18th judicial district)
Witnesses
For the Prosecution (In the order in which they gave evidence)
Walter White
(School superintendent)
Howard Morgan
(student at Rhea County High School – claimed he was present when Scopes allegedly taught Darwin's theory of evolution)
Harry Shelton
(student at Rhea County High School – claimed he was present when Scopes allegedly taught Darwin's theory of evolution)
Frank E. Robinson(drug store owner and chairman of the school board)
Expert Witnesses for the Defense
(Only Maynard Metcalf and William Jennings Bryan gave evidence in person – see The Expert Witnesses – and Others for more on Maynard Metcalf) and Duel in the Shade for Darrow's questions to Bryan. Scientific:
Fay-Cooper Cole
(Professor of anthropology at the University of Chicago)
Winterton C. Curtis
(Professor of zoology, University of Missouri)
Charles Hubbard Judd
(Director of the School of Education, University of Chicago)
Jacob G. Lipman
(Director of the New Jersey agricultural Experiment Station at New Brunswick)
Kirtley F. Mather
(Chairman of the Geology department at Harvard University)
Maynard M. Metcalf
(Zoologist, researching at Johns Hopkins)
Wilbur A. Nelson
(State Geologist for Tennessee)
Horatio Hackett Newman
(Dean of the College of Science at the University of Chicago)
Theological:
William Jennings Bryan
(Politician, public speaker, assistant prosecutor)
Dr. Shailer Matthews
(Dean of the School of Divinity, University of Chicago)
Dr Herbert E. Murkett
(Pastor, First Methodist Church, Chattanooga)
Dr. Herman Rosenwasser
(Rabbi and linguist, San Fransisco)
Walter C. Whitaker(Rector of St. John's Episcopal Church, Knoxville)
The Jurors (The list covers everyone who was called as possible jurors for the trial, in the order they were called, It includes their occupation and religious affiliation, and (where relevant) the reason they were excused from jury service. Only those people with a number against their name actually served on the jury.)
1. W.F. Roberson
(farmer, no religious affiliation)
2. J.W. Dagley
(farmer, Methodist)
3. Jim Riley
(farmer. Religious affiliation, if any, not known)
J.P. Massingill
(minister – excused by Darrow on grounds of partiality)
J.H. Harrison
(excused at own request on grounds of age. He was 66)
4. W.D. Taylor
(farmer, described himself as "Methodist Episcopal, South" (Southern Methodist))
Tom Jackson
(farmer, Southern Methodist – excused by Darrow on grounds of partiality)
5. R.L. Gentry
((farmer, public school teacher, Baptist)
J.C. Dunlap
(After objection by J.G. McKenzie he was excused by judge on grounds of partiality)
W.A. Ault
(merchant, Baptist – excused by Darrow on grounds of partiality)
Will Weir
(teacher – excused by judge after he admitted that he was partial)
6. J.R. Thompson
(ex-US marshall, farm owner (not a farmer), Methodist)
7. W.B. Smith
(farmer, Baptist)
J.T. Leuty
(farmer, no religious affiliation, excused by J.G. McKenzie on grounds of partiality)
8. Jess Goodrich
(shipping clerk, Campbellite)
9. J.H. Bowman
(cabinet maker turned farmer, Methodist)
10. Bill Day
(farm owner. Rented his farm out or farmed it himself, Baptist)
H. A. Davis
(Was called but did not respond.)
F. S. Collins
(Was called but did not respond.)
11. R.L. West
(farmer, Baptist)
W.P. Ferguson
(farmer, Baptist – excused by Darrow on grounds of partiality)
Source/Read More
12. J.S. Wright(farmer, Baptist)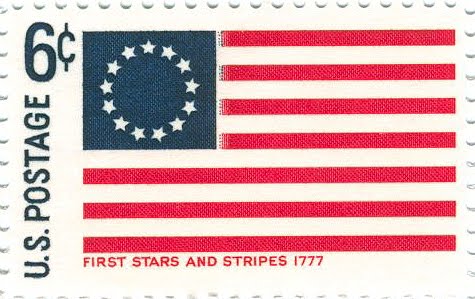 Five myths about the American flag
By Marc Leepson, Published: June 10, 2011
1. Betsy Ross made the first American flag.
The Betsy Ross story is the most tenacious piece of fiction involving the flag. There simply is no credible historical evidence — letters, diaries, newspaper accounts, bills of sale — that Ross (then known as Elizabeth Claypoole) either made or had a hand in designing the American flag before it made its debut in 1777.
The story cropped up in 1870, almost 100 years after the first flag was supposedly sewn, when William Canby, Ross's grandson, told the Historical Society of Pennsylvania in Philadelphia that his grandmother made the flag at George Washington's behest. Canby's sole evidence: affidavits from family members. The iconic 1893 painting of Ross sitting in her Philadelphia parlor with the sun beaming down on the flag in her lap is a scene invented by Charles H. Weisgerber, the artist and entrepreneur who profited from the Betsy Ross legend.
While Ross did make flags in Philadelphia in the late 1770s, it is all but certain that the story about her creating the American flag is a myth.
As President Woodrow Wilson, who presided over the first official national Flag Day on June 14, 1916, is said to have replied when asked his thoughts on the story: "Would that it were true."
2. The red, white and blue colors symbolize American sacrifice.
No federal law, resolution or executive order exists providing an official reason for the flag's colors — or their meaning. The closest thing to an explanation are the words of Charles Thomson, the secretary of the Continental Congress, who was instrumental in the design of the Great Seal of the United States. Thomson's report to Congress on June 20, 1782, the day the seal was approved, contained a description of the colors, the same as those in the flag: "White signifies purity and innocence. Red hardiness and valour and Blue . . . signifies vigilance, perseverance and justice."
Various official documents and proclamations — including one by President Ronald Reagan marking 1986 as the "Year of the Flag" — have echoed that reasoning.
But the colors do not have, nor have they ever had, any official imprimatur. Historians believe that the use of red, white and blue in the Stars and Stripes has to do with the simple fact that they were the colors of the first flag of the American colonies, the Continental Colors. And there is little doubt where the red, white and blue of the Continental Colors came from: the Union Jack of England.
3. The Pledge of Allegiance has long been recited in Congress and other governmental bodies.
The pledge was written by magazine editor Francis Bellamy in 1892 for a nationwide public school celebration of the 400th anniversary of Christopher Columbus's landing. In 1898, during the Spanish American War, New York became the first state to mandate that public school students recite the Pledge of Allegiance at the beginning of each school day. Many states followed suit, and the pledge remained a staple of the daily routine in many schools until 1988, when it became an issue in the presidential campaign.
Vice President George H.W. Bush criticized his opponent, Democrat Michael Dukakis, for vetoing a bill as governor of Massachusetts that would have required the pledge to be recited in public schools. Dukakis said he did so after being advised that the law was unconstitutional.
At the height of the campaign, on Sept. 13, 1988, the pledge was recited on the floor of the House of Representatives for the first time. Republican members of the House, who were in the minority, offered a resolution to that effect, and it was accepted by Speaker Jim Wright, a Democrat. Wright ruled that from then on, the pledge would be recited at the start of business each day that the House was in session.
The Senate did not begin daily recital of the pledge until June 24, 1999. Since then, the pledge has become part of the opening rituals of nearly all state and local governmental bodies.
4. It is illegal to burn the American flag.
It was illegal until 1989, when the Supreme Court ruled 5 to 4 in Texas v. Johnson that burning the flag is a form of symbolic speech protected by the First Amendment. The case involved Gregory Lee Johnson, a member of the Revolutionary Communist Youth Brigade, who had burned the flag during a protest at the 1984 Republican National Convention. He was convicted of violating Texas's flag-desecration law, fined $2,000 and sentenced to a year in jail. The Texas Court of Criminal Appeals overturned the conviction, ruling that Johnson was exercising his First Amendment right to freedom of speech.
The Supreme Court's decision invalidated a 1968 national flag-desecration law, as well as similar laws in 48 states (all except Wyoming and Alaska). In response, Congress passed the Flag Protection Act, but that law was also challenged and wound up in the Supreme Court. The court in 1990 essentially affirmed its earlier ruling, stating that any law banning flag burning violated free speech.
Those decisions led to a national movement to amend the Constitution to make flag desecration illegal. The leading voice in that effort has been the Citizens Flag Alliance, which was founded in 1994by the American Legion. Proposed amendments have come up regularly in the House and Senate since then but have yet to receive sufficient support.
5. It's okay to wear a Stars and Stripes T-shirt.
The U.S. Flag Code frowns on the use of the flag "for advertising purposes." It goes on to warn against the sale or display of any "article of merchandise . . . upon which shall have been printed, painted, attached, or otherwise placed a representation of" the flag to "advertise, call attention to, decorate, mark, or distinguish the article or substance on which so placed."
In other words, when you wear a flag T-shirt or hat while reclining on an American flag beach towel near your American flag camping chair, you are violating the Flag Code. The code, which was drawn up at the first National Flag Conference in Washington in 1923, is part of the law of the land. But it is not enforced, nor is it enforceable. It is merely a set of guidelines, letting Americans know what to do — and what not to do — with our red, white and blue national emblem.
There is no Flag Police. You will not be arrested for wearing a flag-embossed T-shirt on Flag Day — or any other day of the year.
Marc Leepson is the author of "Flag: An American Biography" and, most recently, "Lafayette: Lessons in Leadership From the Idealist General."
Read more from Outlook, friend us on Facebook, and follow us on Twitter.
July 7, 2012 · Posted in
Science
·
Comments Off
Discovery on Thursday(April 20, 2012) became the first spaceship of the retired US shuttle fleet to enter its permanent home as a museum artifact, marking a solemn end to the 30-year manned spaceflight program.
The oldest surviving US shuttle, Discovery flew 39 missions to space beginning in 1984 and its transition from space-flying giant to tourist attraction drew mixed emotions from NASA veterans and space fans alike.
Discovery ended its last mission to space in March 2011, and the return to Earth of Atlantis in July 2011 marked the end of the US shuttle program, leaving Russia as the only nation capable of sending astronauts to space.
"The space shuttle program gave this country many firsts and many proud moments," said NASA administrator Charles Bolden at a branch of the Smithsonian National Air and Space Museum outside the US capital.
"We are now happy to share this legacy with millions of visitors."
Several thousand tourists eager to see the shuttle up close streamed into the Steven F. Udvar-Hazy Center in suburban Virginia, where volunteers handed out miniature American flags and a Marine Corps band played.
"I feel like a little kid today," said aerospace engineer Kelly Scroggs, 24, passing a pair of young boys dressed as astronauts in the crowd.
Later, 15 of the shuttle's 31 living commanders along with a handful of other astronauts who flew to space aboard Discovery walked along the left side of the celebrated spacecraft as it was towed to the tarmac outside to rest nose to nose with the shuttle Enterprise, which has been at the museum for years.
Among them were Eileen Collins, the first woman to pilot and command a space shuttle aboard Discovery and Steve Lindsey, who commanded its final space flight last year.
"It is a happy day but it is also a very sad day," said Fred Gregory, who commanded the Discovery 1989 and was among the astronauts clad in blue escorting the charred, aging shuttle to the museum.
"Discovery pretty much represents the rest of the fleet that we have all been a part of for a really long time," Gregory told AFP.
"And since there is nothing immediate on the horizon it is sad because perhaps a legacy has ended, the leadership that America has had in the past might not be as strong now."
Famous space traveler John Glenn, who was the first American to orbit the Earth in 1962 and later returned to space aboard Discovery in 1998, said he regretted the end of the shuttle program but hoped Discovery would inspire future generations.
"The unfortunate decision made eight and a half years ago to terminate the shuttle fleet, in my view, prematurely grounded Discovery and delayed our research," Glenn said.
"But those decisions have been made," he added. "And now we move on with new programs and possibilities unlimited."
Discovery is the first of the three remaining shuttles that flew in space to enter a museum. Endeavour and Atlantis will follow in the coming months.
Two other shuttles, Challenger and Columbia, were destroyed in accidents. Challenger disintegrated shortly after liftoff in 1986 and Columbia broke apart on re-entry to Earth in 2003. Both disasters killed everyone on board.
Discovery drew cheering crowds and some tears from onlookers earlier this week when it toured the skies over Washington one last time, piggybacking atop a Boeing 747 that NASA keeps specifically for transporting the shuttles.
Several private companies are competing to be the first to build a space capsule that would replace the US shuttles operated by NASA for three decades.
While a test cargo mission by SpaceX to the International Space Station is planned for April 30, the prospect of US-driven human space flight remains several years away.
"I went into engineering because of the space shuttle program," said Loretta McHugh, 35, standing near a group of tables where private companies handed out flyers about their aims for returning Americans to space.
"I know the commercial efforts are taking off, literally, but I also think there needs to be a federal program too. Hopefully this is just a short break for us."
Later this year, Endeavour will move from the Kennedy Space Center in Florida to the California Science Center in Los Angeles.
The shuttle Atlantis, also still in Florida, will make just a short hop to a new exhibit at the Kennedy Center's visitor complex.
Enterprise, a prototype shuttle that never flew in space, will head to New York City on April 23 to go on display at the Intrepid Sea, Air and Space Museum.
Repost this article on your site!
Source: Raw Story (http://s.tt/1dGcV)