There are only about a thousand grand masters of chess in the world and only one of them is African-American: Maurice Ashley.
He wasn't even good enough to make his high school chess team. But he studied hard and became a master when he was 20, then, 14 years later– a grand master– a ranking just short of world champion.
He's 45 now and Maurice Ashley has made chess his life. He travels the world bringing chess to kids who might not otherwise be aware of it, often playing…and winning! against an entire room of young hopefuls lined up before him at their chessboards.
Some of the upstarts he may have to keep an eye on: three young African-American New Yorkers who recently became masters before their 13th birthdays!!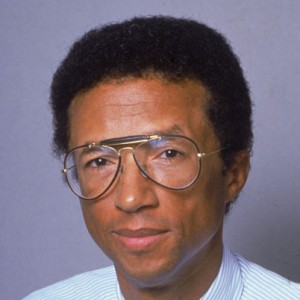 Arthur Ashe biography
Synopsis
Born on July 10,1943, in Richmond, Virginia, Arthur Ashe became the first, and still only, black player to win the men's singles at Wimbledon, the U.S. Open, or the Australian Open. Always an activist, when Ashe learned that he had contracted AIDS via a blood transfusion, he turned his efforts to raising awareness of the disease, before finally succumbing to it in 1993.
Early Life
Tennis player. Born Arthur Robert Ashe, Jr. on July 10,1943, in  Richmond, Virginia. The oldest of Arthur Ashe, Sr. and Mattie  Cunningham's two sons, Arthur Ashe, Jr. blended finesse and power to  forge a groundbreaking tennis game. He became the first, and currently  only, African-American to win the men's singles at Wimbledon, the U.S.  Open, or the Australian Open.
Ashe's childhood was marked by  hardship and opportunity. Under his mother's direction, Ashe was reading  by the age of four. But his life was turned upside-down two years  later, when Mattie passed away.
Ashe's father, fearful of seeing  his boys fall into trouble without their mother's discipline, began  running a tighter ship at home. Ashe and his younger brother Johnnie  went to church every Sunday, and after school were required to come  straight home. Arthur, Sr. even clocked the distance: "My father…kept  me home, out of trouble. I had exactly 12 minutes to get home from  school, and I kept to that rule through high school."
Tennis Fame
About a year after his mother's death, Arthur discovered the game of  tennis, picking up a racket for the first time at the age of seven, at a  park not far from his home. Sticking with the game, Ashe eventually  caught the attention of Dr. Robert Walter Johnson, Jr., a tennis coach  from Lynchburg, Virginia, who was active in the black tennis community.  Under Johnson's direction, Ashe excelled.
In his first  tournament, Ashe reached the junior national championships. Driven to  excel, he eventually moved to St. Louis to work closely with another  coach, winning the junior national title in 1960 and again in 1961.  Ranked the fifth best junior player in the country, Ashe accepted a  scholarship at UCLA, where he graduated with a degree in business  administration.
Ashe continued to refine his game, gaining the  attention of his tennis idol, Pancho Gonzales, who further helped Ashe  hone his serve-and-volley attack. The training all came together in  1968, when the still-amateur Ashe shocked the world by capturing the  U.S. Open title. Two years later, he took home the Australian title, and  in 1975 registered another upset by beating Jimmy Connors in the  Wimbledon finals.
For Ashe, however, success also brought  opportunity and responsibility. He didn't relish his status as the sole  black star in a game dominated by white players, but he didn't run away  from it either. With his unique pulpit, he pushed to create inner city  tennis programs for youth; helped found the Association of Men's Tennis  Professionals; and spoke out against apartheid in South Africa—even  going so far as to successfully lobby for a visa so he could visit and  play tennis there.
Health Problems
Ashe's causes were shaped by both his own personal story and his  health. In 1979, he retired from competition after suffering a heart  attack, and wrote a history of African-American athletes: A Hard Road to Glory (3 vols, 1988). He also served as national campaign chairman of the American Heart Association.
Ashe was plagued with health issues over the last 14  years of his life. After undergoing a quadruple bypass operation in  1979, he went under the knife again in 1983 for a second bypass. In  1988, he underwent emergency brain surgery after experiencing paralysis  of his right arm. A biopsy taken during a hospital stay revealed that  Ashe had AIDS. Doctors soon figured out that Ashe had become positive  for H.I.V., the virus that causes AIDS, from a transfusion of bad blood  during his second heart operation.
Political Activism
Initially, Ashe kept the news hidden from the public. But in 1992, Ashe came forward with the news after he learned that USA Today was working on a story about his health battle. Finally free from the  burden of trying to hide his condition, Ashe poured himself into the  work of raising awareness about the disease. He delivered a speech at  the United Nations, started a new foundation, and laid the groundwork  for a $5 million fundraising campaign for the institution.
He  continued to work, even as his health began to deteriorate, making it  down to Washington D.C. in late 1992 to participate in a protest over  the U.S. treatment of Haitian refugees. For his part in the  demonstration, Ashe was taken away in handcuffs. It was a poignant final  display for a man who was never shy about showing his concern for the  welfare of others.
Death and Legacy
On February 6, 1993, Arthur Ashe passed away.  Four days later he was laid to rest in his hometown of Richmond,  Virginia. Some 6,000 people attended the service.
Ashe, who was  inducted into the International Tennis Hall of Fame in 1985, was married  to Jeanne Moutoussamy from 1977 until his death. They have one  daughter, Camera.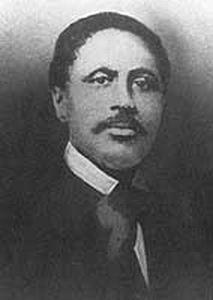 Allen was born in Indiana in 1816. After beginning his career as a school teacher, he moved to Portland, Maine to study law. He was admitted to the Maine bar in 1844, becoming the first licensed African-American lawyer in the United States. He became a justice of the peace in Massachusetts in 1848, and was again the first African-American to do so. He practiced law in Boston before moving to South Carolina in 1868. He was admitted to the South Carolina Bar in November 1869 and joined in partnership with William Whipper and Robert Brown Elliott. Their law firm in Charleston was likely the first African American law firm in the nation. At age 55 he was elected by the General Assembly to succeed George Lee as judge of the Criminal Court in Charleston. He remained on the bench until the Inferior Court was abolished in 1874. Allen then served as a clerk in the Second Auditor's office of the Treasury Department from 1874 to 1876. He was a probate judge for Charleston County from 1877 to 1878 before leaving South Carolina for Washington, D.C. There he worked as an attorney for the Land and Improvement Association. He died in Washington on October 15, 1894.
---
Charleston News and Courier, December 21, 1874.
Terison, F. Mark. "Macon Bolling Allen-A Milestone for Maine." 15 Maine Bar Journal 15 (2000): 234.
Fact #1
Soccer phenom Freddy Adu was the youngest athlete to play in a professional American sports league.
Fact #2
The Shakespeare Memorial Theatre at Stratford-upon-Avon honored Ira Aldridge with a bronze plaque. He is the only African-American actor to receive this tribute.
Fact #3
BET was the first African-American controlled company to sell shares on the New York Stock Exchange.
Fact #4
Macon Bolling Allen was the first African-American to pass the bar and practice law in the United States in 1845.
Fact #5
Lawyer Macon Bolling Allen was the first black American Justice of the Peace and the first African-American licensed to practice law in the U.S.
Fact #6
The African Methodist Episcopal Church, founded by Richard Allen became the first national black church in the United States in 1816.
Fact #7
Marian Anderson, a gifted contralto singer, was the first African-American to perform with the New York Metropolitan Opera in 1955.
Fact #8
In 1993, Maya Angelou recited her poem "On the Pulse of Morning" at President Bill Clinton's inauguration. She was the first poet to do an inaugural recitation since Robert Frost spoke for President John F. Kennedy in 1961.
Fact #9
Writer and performer Maya Angelou worked as the first black female streetcar conductor in San Francisco, California, before graduating from high school.
Fact #10
Maya Angelou's autobiographical book I Know Why The Caged Bird Sings is the first non-fiction work by an African-American woman to make the best-seller list.
Fact #11
In 1988, while at Temple University, scholar Molefi Asante founded the first Ph.D. program in African-American studies.
Fact #12
Arthur Ashe was the first African-American to win the U.S. Open (1968); to come in first in the Wimbeldon men's singles (1975); and be inducted into the International Tennis Hall of Fame (1985).
Fact #13
In 1963, tennis champion Arthur Ashe was the first African-American to be named to the U.S. Davis Cup team.
Fact #14
Jamaican-born chess player Maurice Ashley became the first Black Grandmaster in 1999. That same year, he opened the Harlem Chess Center, where he began coaching young chess players.
Fact #15
Deford Bailey was a wizard at playing the harmonica, and was most notable for mimicking the sound of locomotives. He was the first African-American to perform at the Grand Ole Opry and one of the first African-American stars of country music.
Fact #16
Lawyer Constance Baker Motley was the first African-American woman ever to argue a case before the U.S. Supreme Court.
Fact #17
Model Tyra Banks was the first African-American woman on the covers of GQ magazine and the Sports Illustrated swimsuit issue.
Fact #18
In 1997, model Tyra Banks became the first-ever African-American on the cover of the Victoria's Secret lingerie catalog.
Fact #19
Benjamin Banneker was considered the first African-American scientist.
Fact #20
Before she was tapped to become Surgeon General of the United States in 2009, physician Regina Benjamin was the first African-American female, and the youngest person, to be elected to the American Medical Association's board of trustees.
Fact #21
Halle Berry became the first African-American Miss World entrant in 1986.
Fact #22
In 2001, model and actress Halle Berry became the first African-American woman to win the Best Actress Oscar for her role in Monster's Ball.
Fact #23
In 1983, Guion Bluford became the first black astronaut to travel in space.
Fact #24
In 1932, Jane Bolin became the first black woman to become a judge in the United States. She was also the first black woman to receive a law degree from Yale.
Fact #25
In 1876, physics student Edward Alexander Bouchet became the first African-American to earn a doctorate degree.
Fact #26
Barbara Brandon was the country's only black female cartoonist to be nationally syndicated. Her strip was named "Where I'm Coming From."
Fact #27
Jane Brolin was the first African-American to graduate from Yale University's Law School.
Fact #28
In 1950, writer Gwendolyn Brooks was the first African-American to win the Pulitzer Prize in poetry for her collection, Annie Allen.
Fact #29
Ronald Brown was the United States Secretary of Commerce, serving during the first term of President Bill Clinton. He was the first African-American to hold this position.
Fact #30
Political scientist and diplomat, Dr. Ralph Johnson Bunche, received the 1950 Nobel Peace Prize for his mediation efforts in Palestine during the 1940s. He was the first African-American to receive the honor.
Fact #31
In 1995, African-American writer Octavia Butler became the first science fiction writer to receive the MacArthur Foundation "Genius" Grant.
Fact #32
Alexa Canady became the first female African-American neurosurgeon in the United States. She graduated from medical school in 1975.
Fact #33
Actress Diahann Carroll won the Golden Globe Award for Best Actress In A Television Series in 1968 for her role on the sitcom Julia. Carroll was the first African-American actress to star in her own television series where she did not play a domestic worker.
Fact #34
In 1987 Ben Carson, a skilled neurosurgeon, led the first successful operation to separate a pair of Siamese twin infants who were joined at the back of the head.
Fact #35
George Washington Carver who made agricultural advancements and inventions pertaining to the use of peanuts, and Percy Julian, who helped create drugs to combat glaucoma, were the first African-Americans admitted into the National Inventors Hall of Fame in 1990.
Fact #36
Politician and educator Shirley Chisholm was the first African-American woman elected to Congress.
Fact #37
Politician Shirley Chisholm was the first major-party African-American candidate for President of the United States.
Fact #38
Track-and-field star Alice Coachman made history when she became the first black woman to win an Olympic gold medal—and the only American woman to win a medal—at the 1948 Olympic Games.
Fact #39
Singer and pianist, Nat 'King' Cole was the first black American to host a television variety show.
Fact #40
Nat 'King' Cole, a singer, song writer and pianist, was the first African-American to host a national television program, The Nat King Cole Show, in 1956.
Fact #41
Bessie Coleman was the first licensed African-American pilot in the world. She received aviation instruction in France.
Fact #42
In 1965, comedian Bill Cosby became the first African-American to star in a network television show when he co-starred with Robert Culp in the action-adventure show, I Spy.
Fact #43
Rebecca Lee Crumpler graduated from the New England Female Medical College in 1864, becoming the first black woman to receive an M.D.
Fact #44
Two years after she played the role of Dorothy Dandridge, the first African-American woman to earn an Academy Award nomination for Best Actress, perfomer Halle Berry actually became the first African-American woman to win the Oscar for Best Actress.
Fact #45
Football star Ernie Davis was the No.1 pick in the 1962 NFL draft, becoming the first African-American football player to be chosen first.
Fact #46
Ernie Davis, the football running back, was the first African-American athlete to win the Heisman trophy.
Fact #47
In 2006, speed skater Shani Davis became the first black athlete at the Winter Olympics to win a gold medal in an individual sport.
Fact #48
Dominique Dawes was the first African-American to win an individual event medal in gymnastics.
Fact #49
Entrepreneur Suzanne de Passe is the first and only African-American woman to be nominated for an Academy Award for screen writing.
Fact #50
Ruby Dee was the first black woman to appear in major roles at the American Shakespeare Festival.
Fact #51
In 1989, African-American David Dinkins, became the first non-white Mayor of New York City.
Fact #52
Larry Doby made history in 1947, when he became the first African-American to break the color barrier in the American League—less than three months after Jackie Robinson integrated major league baseball.
Fact #53
Poet Rita Dove was appointed Poet Laureate Consultant in Poetry to the Library of Congress in 1993 not only as the youngest person, but also as the first African-American.
Fact #54
In 1943, physician Charles R. Drew became the first black surgeon to serve as an examiner on the American Board of Surgery.
Fact #55
Civil Rights activist W.E.B. Du Bois was the first African-American to receive a Ph.D from Harvard University.
Fact #56
Poet Paul Laurence Dunbar founded the first African-American newsletter in Dayton, Ohio.
Fact #57
Baritone opera singer Todd Duncan became the first African-American to sing in a major opera company when he became a member of the New York City Opera in 1945.
Fact #58
Tony Dungy became the first African-American head coach to win the Super Bowl when the Colts defeated the Chicago Bears on February 4th, 2007.
Fact #59
Lee Elder was the first African-American golfer to play in the Masters Tournament in 1975. He has won 4 PGA tournaments and 8 Senior PGA tournaments in his career.
Fact #60
M. Jocelyn Elders was the first African-American, and the second woman, to serve as the United States Surgeon General. Her term lasted for 15 months.
Fact #61
Jocelyn Elders was the first African-American to serve as Surgeon General of the United States.
Fact #62
In 1959, Ella Fitzgerald became the first African-American woman to earn a Grammy Award. She won five awards that year, including an award for best jazz soloist and one for best female pop vocalist.
Fact #63
Henry Ossian Flipper was the first African-American to graduate from West Point academy in 1877. He became the first black commander when he was assigned to the 10th Cavalry, a Buffalo Soldier regiment.
Fact #64
Soul singer Aretha Franklin became the first female artist to be inducted into the Rock and Roll Hall of Fame in 1987.
Fact #65
In 1939, African-American George Gibbs became the first black man to explore the South Pole.
Fact #66
Althea Gibson was the first African-American tennis player to compete in the U.S. Championships in 1950 and at Wimbledon in 1951. In 1957 she won the women's singles and doubles at Wimbledon in 1957, which was celebrated by a ticker tape parade when she returned home to New York City.
Fact #67
The first African-American to win the Academy Award for Best Supporting Actor was Louis Gossett, Jr. for his role in the 1982 film An Officer and a Gentleman.
Fact #68
Grandmaster Flash and the Furious Five became the first rap group to earn induction into the Rock and Roll Hall of Fame.
Fact #69
Richard Theodore Greener, was the first African-American graduate from Harvard in 1870. He started out at Oberlin college, the first American college to admit African-Americans and went on to become a lawyer.
Fact #70
Human rights activist Clara "Mother" Hale founded the first and, at the time, the only black social services agency in America in 1975. Over the course of her life, Mother Hale received more than 370 awards for her work in the fight against AIDS and inner city drug use.
Fact #71
Lorraine Hansberry authored A Raisin in the Sun. It was the first Broadway play written by an African-American woman.
Fact #72
The first African-American woman to make it into the U.S. Cabinet was Patricia Roberts Harris, the 1977 Secretary of Housing and Urban Development.
Fact #73
In 1963, U.S. Naval scientist Walter Harris became the first African-American chess master.
Fact #74
In 1954, African-American civil rights leader Anna Hedgeman became the first African-American woman to hold a mayoral cabinet position in the history of New York.
Fact #75
In 1904, African-American gym teacher Edwin Henderson learned the game of basketball while at a summer conference at Harvard University. Henderson introduced the game to the students at the segregated public schools of Washington, D.C., where it gained widespread popularity. For this, Henderson earned the title of "Father of Black Basketball."
Fact #76
Leon Higginbotham, Jr. was a U.S. civil rights advocate and judge, as well as the first African-American on the United States District Court for the Eastern District of Pennsylvania.
Fact #77
In 2007, Barbara Hillary became the first recorded African-American woman to reach the North Pole. She was 75 years old.
Fact #78
African-American Allen Iverson, was the first 76er to win the NBA's Rookie of the Year title.
Fact #79
African-American disc jockey Hal Jackson became the first radio personality to broadcast three daily shows on three different New York stations. He was inducted into the Radio Hall of Fame in 1995.
Fact #80
Model Jennifer Jackson was the first African-American model chosen as Playboy magazine's Playmate of the Month. She was featured in the March 1965 issue.
Check out more achievements in Black History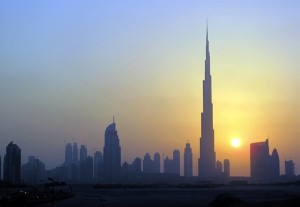 The race is always on. Within the span of just two years, the world's tallest building was built three times in New York City – the 282.5-meter Bank of Manhattan in 1930, the 319-meter Chrysler Building in a few months after, and then 11 months later the 381-meter Empire State Building in 1931. The era of architectural horse-racing and ego-boosting has only intensified in the decades since. In 2003, the 509-meter Taipei 101 unseated the 452-meter Petronas Towers in Kuala Lumpur after a seven-year reign as the world's tallest. In 2010, the Burj Khalifa in Dubai far surpassed Taipei 101, climbing up to 828 meters. Bold builders in China want to go 10 meters higher later this year with a 220-story pre-fab towerthat can be constructed in a baffling 90 days. And then, in 2018, the Kingdom Tower in Jeddah, Saudi Arabia (below, right) will go significantly farther, with a proposed height of at least 1,000 meters.*
Will this race ever stop? Not in the foreseeable future, at least. But there has to be some sort of end point, some highest possible height that a building can reach. There will eventually be a world's tallest building that is unbeatably the tallest, because there has to be an upper limit. Right?
Ask a building professional or skyscraper expert and they'll tell you there are many limitations that stop towers from rising ever-higher. Materials, physical human comfort, elevator technology and, most importantly, money all play a role in determining how tall a building can or can't go.
But surely there must be some physical limitations that would prevent a building from going up too high. We couldn't, for example, build a building that reached the moon because, in scientific terms, moon hit building and building go boom. But could there be a building with a penthouse in space, beyond earth's atmosphere? Or a 100-mile tall building? Or even a 1-mile building?
The Council on Tall Buildings and Urban Habitat, a group interested in and focused on the phenomenon of skyscrapers, recently asked a group of leading skyscraper architects and designers about some of the limitations of tall buildings. They wondered, "What do you think is the single biggest limiting factor that would prevent humanity creating a mile-high tower or higher?" The responses are compiled in this video, and tend to focus on the pragmatic technicalities of dealing with funding and the real estate market or the lack of natural light in wide-based buildings.
"The predominant problem is in the elevator and transportation system," says Adrian Smith, the architect behind the current tallest building in the world and the one that will soon outrank it, the kilometer-tall Kingdom Tower in Jeddah.
But in terms of structural limitations, the ultimate expert is likely William Baker. He's the top structural engineer at Skidmore, Owings and Merrill and he worked with Smith on the Burj Khalifa, designing the system that allowed it to rise so high. That system, known as the buttressed core, is a kind of three-winged spear that allows stability, viably usable space (as in not buried deeply and darkly inside a massively wide building) and limited loss of space for structural elements.
This illustration from SOM shows how the buttressed core of the Burj Khalifa compares to the traditional structure of the Willis Tower. (This image is an adaptation of a graphic that originally appeared in this article on Baker and the buttressed core from the December 2007 issue of Wired.)
Baker says the buttressed core design could be used to build structures even taller than the Burj Khalifa. "We could go twice that or more," he says.
And though he calls skyscraper design "a fairly serious undertaking," he also thinks that it's totally feasible to build much taller than even the Kingdom Tower.
"We could easily do a kilometer. We could easily do a mile," he says. "We could do at least a mile and probably quite a bit more."
The buttressed core would probably have to be modified to go much higher than a mile. But Baker says that other systems could be designed. In fact, he's working on some of them now.
One idea for a new system would be buildings with hollowed bases. Think of the Eiffel Tower, says Tim Johnson. He's chairman at the Council on Tall Buildings and Urban Habitat and a partner at the architecture firm NBBJ, and he says any really, really tall building would have to be like a supersized version of the Parisian icon, otherwise the lower floors required to support the gradually narrowing structure would be way too big to even fill up.
For a Middle East-based client he's not allowed to identify, Johnson worked on a project back in the late 2000s designing a building that would have been a mile-and-a-half tall, with 500 stories. Somewhat of a theoretical practice, the design team identified between 8 and 10 inventions that would have had to take place to build a building that tall. Not innovations, Johnson says, but inventions, as in completely new technologies and materials. "One of the client's requirements was to push human ingenuity," he says. Consider them pushed.
With those inventions and the hollow, Eiffel Tower-like base, Johnson says the design could have worked. The project was canned as a result of the crash of the real estate market in the late 2000s (and probably at least a little good old-fashioned pragmatism). But if things were to change, that building could be built, he says.
"We proved that it is physically and even programmatically possible to build a building a mile-and-a-half tall. If somebody would have said 'Do it two miles,' we probably could have done that, too," Johnson says. "A lot of it comes down to money. Who's going to have that kind of capital?"
As far as the structure is concerned, others think it's possible, too. My colleague John Metcalfe recently pointed out a 1990s-era concept for a two-and-a-half-mile volcano-looking supertower in Tokyo called the X-Seed 4000 that has a similar Eiffel Towerishness to it.
As Metcalfe notes, this 4,000-meter "skypenetrator" was never built for a variety of reasons, but the most obvious is that "[r]eal estate in Tokyo isn't exactly cheap. The base of this abnormally swole tower would eat up blocks and blocks if it was to be stable." In fact the base of this structure, according to conceptual drawings, would have spread for miles and miles, almost like the base of Mount Fuji, itself about 225 meters smaller than the X-Seed 4000.
A building taller than a mountain seems preposterous. But according to Baker, it's entirely possible.
"You could conceivably go higher than the highest mountain, as long as you kept spreading a wider and wider base," Baker says.
Theoretically, then, a building could be built at least as tall as 8,849 meters, one meter taller than Mount Everest. The base of that mountain, according to these theoretical calculations, is about 4,100 square kilometers – a huge footprint for a building, even one with a hollow core. But given structural systems like the buttressed core, the base probably wouldn't need to be nearly as large as that of a mountain.
And this theoretical tallest building could probably go even taller than 8,849 meters, Baker says, because buildings are far lighter than solid mountains. The Burj Khalifa, he estimates, is about 15 percent structure and 85 percent air. Based on some quick math, if a building is only 15 percent as heavy as a solid object, it could be 6.6667 times taller and weigh the same as that solid object. A building could, hypothetically, climb to nearly 59,000 meters without outweighing Mount Everest or crushing the very earth below. Right?
"I'd have to come up with a considered opinion on that," says Baker.
How about an unconsidered opinion?
"I'm afraid I'm going to have to chicken out on you and not give you a number," Baker laughs. "This is the kind of thing I'd want to do with a student."
"If you get some funding for a grad student for a semester, I'll give you a number," Baker says.
So we still don't really know what the tallest building ever would be. In the meantime, Everest-plus-one is essentially the highest. But like the ever-moving crown for the tallest building in the world, even this estimate could rise with a little investigation. Any grad students out there got a semester to spare?
* Correction: An earlier version of this post incorrectly stated the proposed height of Kingdom Tower.
Note: As a number of readers have pointed out, this article neglects to mention the concept of the space elevator –a 100,000-kilometer shaft anchored on the earth that rises out beyond our atmosphere where a counterweight would hold it in place, enabling earth-based vehicles to relatively efficiently climb up into space. Admittedly, that would be a tall structure, probably the tallest. But for the purposes of this article, I chose to focus on buildings in the common perception of the word. My sincere apologies to any space elevator enthusiasts out there who feel left out. Excelsior! -N.B.
Top image: The Burj Khalifa stands tall in Dubai's skyline – Reuters. Rendering of Freedom Tower courtesy Adrian Smith + Gordon Gill Architecture.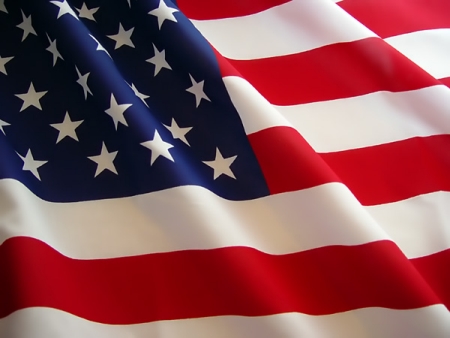 Congress first approved the flag on June 14, 1777.
This date is now observed as Flag Day throughout America. It was first stated that there be a star and stripe for each state, making thirteen of both. Over the years, the number of stars has been changed to include one star for each of the 50 states, while the stripes remained the same to represent the 13 original colonies.
Later, the colors of the flag were given special meaning. The red is for valor and zeal – white is for hope, purity, and cleanliness of life – and blue, the color of heaven, loyalty, sincerity, justice, and truth.
The name "OLD GLORY" was given to our National Flag on August 10, 1831. The flag means the spirit of liberty and human freedom.
Proper Display of Flag * Display of the American flag is usually from sunrise to sunset.
* The flag should be displayed daily on or near the main building of every public place and during school days in or near every schoolhouse.
* Flags are flown at half-staff to show grief for lives lost. When the flag is flown at half-staff, it should be pulled to the top for a moment, and then lowered to the half-staff position. The flag should then be raised to the top before it is lowered for the day.
* When two or more flags are flown from the same pole, the American flag must be on top.
* When displayed with another flag against a wall, the U.S. flag should be on its own right (left to a person facing the wall).