May 22, 2011 · Posted in Uncategorized ·
Comment
The very first French Championships were in 1891, and the tournament has since evolved into one of the four Grand Slams. However, the competition did not become an international event until 1925. And in 1928, the tournament was moved to its current home, Roland Garros.
The Early Years of the French Open
The first competition was a one-day national championship, which strangely enough had an English winner in the men's tournament. Without the participation of the world's best, the competition remained obscure until it became fully international 24 years later.
After the First World War, French tennis was on the crest of a wave, with Suzanne Lenglen winning six times between 1920 and 1926. Coupled with the need to host the Davis Cup after the winning it in 1927, the popularity of tennis in France precipitated the construction of a brand new tennis stadium at Porte D'Auteuil.
Read more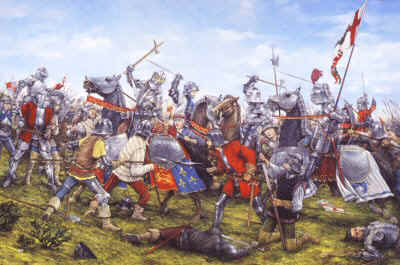 In the opening battle of England's War of the Roses, the Yorkists defeat King Henry VI's Lancastrian forces at St. Albans, 20 miles northwest of London. Many Lancastrian nobles perished, including Edmund Beaufort, the duke of Somerset, and the king was forced to submit to the rule of his cousin, Richard of York. The dynastic struggle between the House of York, whose badge was a white rose, and the House of Lancaster, later associated with a red rose, would stretch on for 30 years. Read more
May 22, 2011 · Posted in Uncategorized ·
Comment