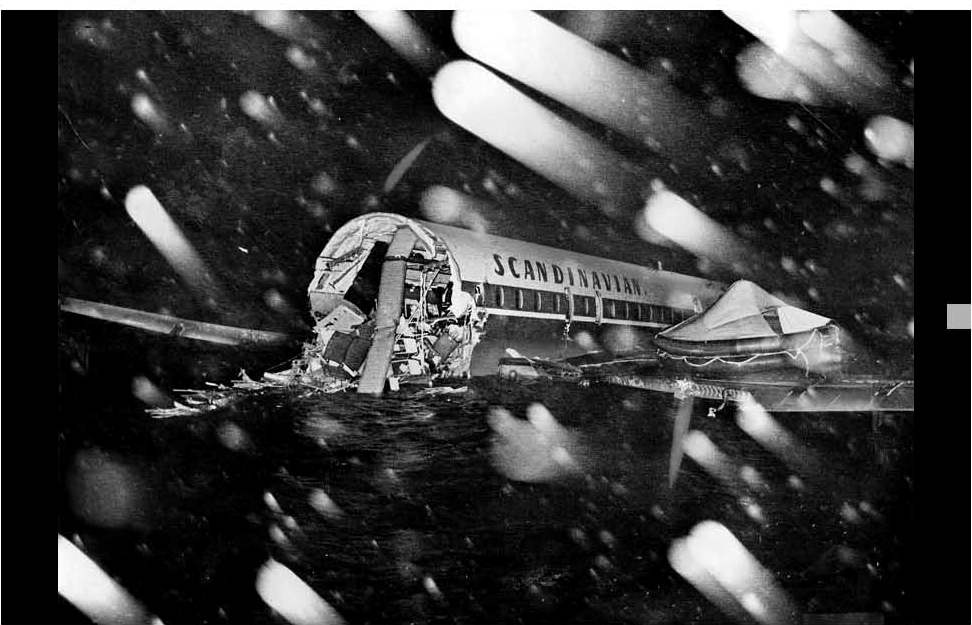 Jan. 13, 1969: Scandinavian Airlines System (SAS) Flight 933 crashed about six miles offshore in Santa Monica Bay while on approach to Los Angeles International Airport. Fifteen passengers and crew were killed and 30 survive.

The McDonnell Douglas DC-8 aircraft broke into three pieces. Two of the pieces sank. The forward section, including cockpit and wings, stayed afloat for almost a day.
The crash at 7:22 p.m. forced all local news outlets to scramble. Los Angeles Times staffers rushed to the scene, including photographer George Fry.
Tipped off by one of his contacts, Fry managed to get a ride aboard the U.S. Coast Guard Cutter Point Bridge based at Marina del Rey.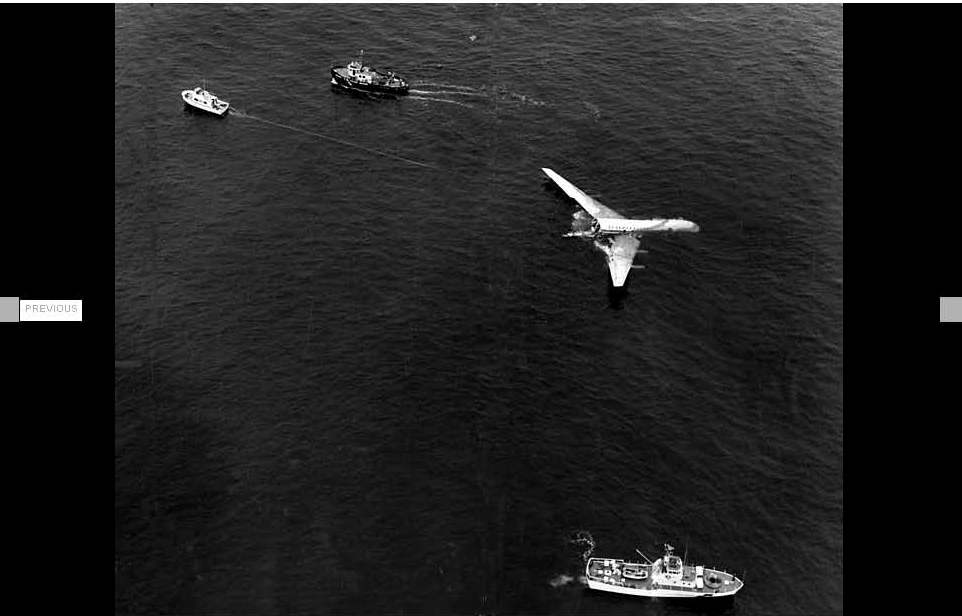 "It was a hell of a storm," says Fry, "It was quite a ride out to the crash scene."
The Point Bridge arrived an hour after the crash, pushing very near to the floating wreckage. Fry was able to shoot this image with a strobe equipped Rolleiflex on 120 film.
"The stobe made the picture," Fry said." I knew what the flash would do [in the rain]."
Then the Point Bridge began search operations. "I was stuck on the bridge for several hours." said Fry, "and I was on deadline."
Once back ashore, Fry found Times photographer Jack Gaunt was also on board.
"I never saw him and he never saw me," says Fry. "It was one hell of a storm."
Fry's image of the floating aircraft wreckage did not make the Jan. 14, L.A. Times morning editions, but it was Page One lead art for the Jan. 15 paper. In fact most of the images in the above seven-photo gallery were published in the Jan. 15 edition.
Five days later, United Airlines Flight 266 — a Boeing 727 — crashed into the ocean on takeoff from LAX. All 38 on board were killed.
source http://framework.latimes.com/2011/05/10/sas-jetliner-crashes/#/0