The story of America is the story of its working people—their struggles and successes and their hopes for a better future for themselves and their families.
The Battle of Cripple Creek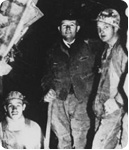 These days, the town of Cripple Creek, Colo., is best known for casinos—14 of them. A century ago, Cripple Creek was famous for important, dramatic battles where workers fought to win their rights.
It all began in 1894. Cripple Creek had become a boom town after gold was discovered. Some 150 mines sprang up. So did a strong miners union—the Free Coinage Union No. 19, which was part of the militant Western Federation of Miners (WFM).
Workers started pouring in from around the country desperate for jobs, and soon Cripple Creek had a huge labor surplus. That's when the mine owners pounced. In January 1894, they proclaimed that the working day would increase from eight hours to nine and 10—with no increase in pay. However, the owners did offer an alternative. Workers could keep the eight-hour day, but for a reduction of 50 cents in their daily pay.
The WFM members opposed both plans. Miners went on strike, set up roving picket lines and closed most of the mines. They showed what solidarity is all about. The miners who were still going down in the working mines assessed themselves 10 percent of their wages to support the strikers, and the union set up soup kitchens.
There had been plenty of labor battles in the West, but this one differed in several ways. The mine owners failed to get the military or police force they demanded to suppress the strikers. The Populist governor of Colorado, David Waite, was no help to the bosses. They did have County Sheriff Frank Bowers under their thumb, but when he sent a team of six deputies to defend a mine, they were captured by the local marshal's "special police," who were on the side of the strikers.
The mine owners were furious. They secretly organized and paid for a small army to protect strikebreakers and put Sheriff Bowers in charge. When the first group of deputized gunmen under Bowers' control arrived by train, they were greeted by a dynamite explosion at a nearby mine. They climbed back on the train and backed away.
A small war was beginning with shootings and dynamite explosions on both sides. Then, Waite intervened as a benevolent neutral. He sent the state militia to calm things down. Just as important, he sat down with labor and management and helped negotiate an eight-hour day and a $3 daily wage.
As labor historian Sidney Lens writes, the outcome was "a stunning victory for the Western Federation of Miners."
Another great battle at Cripple Creek that had a more tragic ending. When miners went out on a sympathy strike for striking miners at the Standard reduction mill in nearbyColorado City, the employers retaliated. This time, they had a powerful tool in their arsenal lacked previously: a viciously anti-union governor, Jim Peabody. He sent in hundreds of troops under Gen. Sherman Bell, who arrested union leaders and activists, city and county officials, and staffers of a newspaper that published an editorial he didn't like—all without legal warrants or any charges other than "military necessity."
The Mine Owners' Association was at least as ruthless. The owners blacklisted pro-union miners, and a mine explosion was blamed on the union despite evidence of the mine owners' guilt. The anti-union tactics worked. The strike was broken and the WFM in Cripple Creek was crushed. It was years before the miners could—and did—organize openly and win their rights.
Sources
Lens, Sidney, The Labor Wars: From the Molly Maguires to the Sit-Downs. Haymarket Books, 2008. Blevins, Tim, Nicholl, Chris, and Otto, Calvin P., (editors), The Colorado Labor Wars: Cripple Creek, 1903-1904. Pikes Peak Library District, 2006. Feitz, Leland, Victor, Colorado's City of Mines. Little London Press, 1969. Jameson, Elizabeth, All That Glitters: Class, Conflict and Community in Cripple Creek. University of Illinois Press, 1998. Chris Garlock, Metropolitan Washington Council, AFL-CIO.
1892 Homestead Strike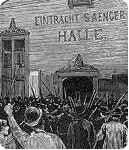 The 1892 Homestead strike inPennsylvania and the ensuing bloody battle instigated by the steel plant's management remain a transformational moment in U.S.history, leaving scars that have never fully healed after five generations.
The skilled workers at the steel mills in Homestead, seven miles southeast of downtown Pittsburgh, were members of the Amalgamated Association of Iron and Steel Workers who had bargained exceptionally good wages and work rules.Homestead's management, with millionaire Andrew Carnegie as owner, was determined to lower its costs of production by breaking the union.
Carnegie Steel Co. was making massive profits—a record $4.5 million just before the 1892 confrontation, which led Carnegie himself to exclaim, "Was there ever such a business!" But he and his chairman, Henry Frick, were furious workers had a voice with the union. "The mills have never been able to turn out the product they should, owing to being held back by the Amalgamated men," Frick complained to Carnegie.
Even more galling for them was that, as Pittsburgh labor historian Charles McCollester later wrote in The Point of Pittsburgh, "The skilled production workers at Homesteadenjoyed wages significantly higher than at any other mill in the country."
So management acted.
First, as the union's three-year contract was coming to an end in 1892, the company demanded wage cuts for 325 employees, even though the workers had already taken large pay cuts three years before. During the contract negotiations, management didn't make proposals to negotiate. It issued ultimatums to the union. The local newspaper pointed out that "it was not so much a question of disagreement as to wages, but a design upon labor organization."
Carnegie and Frick made little effort to hide what they had in mind. Their company advertised widely for strikebreakers and built a 10-foot-high fence around the plant that was topped by barbed wire. Management was determined to provoke a strike.
Meanwhile, the workers organized the town on a military basis. They were "establishing pickets on eight-hour shifts, river patrols and a signaling system," according to McCollester.
Frick did what plenty of 19th-century businessmen did when they were battling unions. He hired the Pinkerton National Detective Agency, which was notorious for such activities as infiltrating its agents into unions and breaking strikes-and which at its height had a larger work force than the entire U.S. Army.
When Frick plotted to sneak in 300 Pinkerton agents on river barges before dawn on July 6, word spread across town as they were arriving and thousands of workers and their families rushed to the river to keep them out. Gunfire broke out between the men on the barge and the workers on land. In the mayhem that ensued, the Pinkertons surrendered and came ashore, where they were beaten and cursed by the angry workers.
At the end of the battle between the Pinkertons and nearly the entire town, seven workers and three Pinkertons were dead. Four days later, 8,500 National Guard forces were sent at the request of Frick to take control of the town and steel mill. After winning his victories, Frick announced, "Under no circumstances will we have any further dealing with the Amalgamated Association as an organization. This is final." And in November, the Amalgamated Association collapsed.
According to labor historian David Brody, in his highly acclaimed Steelworkers in America: The Nonunion Era, the daily wages of the highly skilled workers at Homestead shrunk by one-fifth between 1892 and 1907, while their work shifts increased from eight hours to 12 hours.
That was not the only measure of the steel workers' defeat. As Sidney Lens pointed out in his classic The Labor Wars: From the Molly Maguires to the Sit-Downs, membership in the Amalgamated Association plummeted from 24,000 to 10,000 in 1894 and down to 8,000 in 1895. Meanwhile, the Carnegie Steel Co.'s profits rose to a staggering $106 million in the nine years afterHomestead. And for 26 long years—until the last months of World War I in 1918—union organizing among steelworkers was crushed.
At the end of the 19th century, Homestead inspired a song well known around the country, "Father Was Killed by the Pinkerton Men." The lyrics of this deeply angry ballad began: "'Twas in Pennsylvania town not very long ago,/Men struck against reduction of their pay./Their millionaire employer with philanthropic show/Had closed the works 'till starved they would obey./They fought for home and right to live where they had toiled so long,/But ere the sun had set, some were laid low."
Sources
Demarest, David (editor), The River Ran Red: Homestead 1892.University of Pittsburgh Press, 1992. Krause, Paul, The Battle forHomestead, 1880-1892: Politics, Culture, and Steel. University of Pittsburgh Press, 1992. McCollester, Charles, The Point of Pittsburgh.Battle of Homestead Foundation, 2008. Brody, David, Steelworkers in America: The Nonunion Era. Harper & Row, 1969. Lens, Sidney, The Labor Wars: From the Molly Maguires to the Sit-Downs.Haymarket Books, 2008.
McKees Rock Strike: Turning Point for Immigrant Workers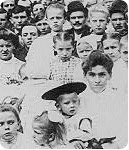 Eugene V. Debs, arguably the foremost union activist in American history, described the 1909McKees Rock, Pa., strike this way: "The greatest labor fight in all my history in the labor movement." Yet today, few remember this struggle when immigrant workers rose up and changed the course of American unionism.
The strike took place at the huge Pressed Steel Car Co. plant in McKees Rock, a few miles down the Ohio River from Pittsburgh, where between 5,000 and 8,000 mostly immigrant workers from some 16 nationalities created railway cars. Hailing mainly from southern and eastern Europe, they included "Russians who had served in the 1905 Duma [parliament], Italians who had led resistance strikes, Germans who were active in the metal workers' union," according to historian Sidney Lens. "But because of the language barrier they were easily divided, and thoroughly exploited."
At McKees Rock, "exploited" literally meant daily injuries and deaths. Labor historian Charles McCollester quotes from an article in the Pittsburgh Leader, one of the city's daily newspapers, which reported that when a worker is maimed and mangled in his work, "some foreman or other petty 'boss' pushes the bleeding body aside with his foot to make room for another living man, that no time be lost in the turning out of pressed steel cars. The new man often works for some minutes over the dead body until a labor gang takes it away." A former county coroner testified that the death toll averaged one person a day.
The workers also were subjected to a corrupt "pool system" in which their pay was determined not by any established wage rate but by the whim of the foremen. On July 10, 1909—a payday—workers received less pay than normal and 40 riveters told the company they wouldn't work unless they were told the pay rates. When they returned to work three days later, they were fired. That was the breaking point. Within 48 hours, 5,000 workers went on strike.
When management brought strikebreakers to the plant on a steamer along the Ohio River, strikers fired their rifles at the steamer and it fled to the opposite shore. Soon, there were more skirmishes when the company brought in hundreds of deputy sheriffs and state constables. One striker was killed at the plant entrance, and 5,000 mourners marched in his funeral procession.
The Pressed Steel Car workers received welcome support from other workers. Railway trainmen on lines leading into the city and the motormen on the local streetcar lines all refused to haul scabs. This solidarity was critical. In the end, the workers won what Lens called "a victory of towering proportions." As he recounted, management "agreed to end the pool system, raise wages by an immediate 5 percent and 10 percent more in 60 days, fire the remaining scabs and rehire all strikers."
The victory at McKees Rock extended well beyond the plant. This was the moment when immigrant workers who had no power—"persecuted, robbed, and slaughtered," as one local priest described them—found their voice. The turning point may have come at a giant rally on Indian Mound, a hill near the Ohio River, when 8,000 workers joined together and heard fiery speeches in nine languages. After that, they and the union movement itself were never the same.
Eugene Debs correctly interpreted the workers' victory. He predicted the McKees Rock success would be "a harbinger of a new spirit among the unorganized, foreign-born workers in the mass production industries who can see here in McKees Rock the road on which they must travel—the road of industrial unionism."
Sources
McCollester, Charles, The Point of Pittsburgh.Battle of Homestead Foundation, 2008. Brody, David, Steelworkers in America: The Nonunion Era. Harper & Row, 1969. Lens, Sidney, The Labor Wars: From the Molly Maguires to the Sit-Downs.Haymarket Books, 2008.
The Uprising of 20,000 and the Triangle Shirtwaist Fire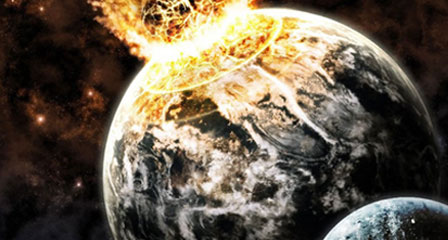 Eve Tahmincioglu writes the weekly "Your Career" column for msnbc.com and chronicles workplace issues in her blog, CareerDiva.net.
updated 5/8/2011 6:55:48 PM ET
Bert Martinez, CEO of a business-training
firm in Houston, has decided to blow away the
five-day workweek for himself and his staff of
28.Starting next month the entire company is
going to work for four ten-hour days instead
of five eight-hour days, and the company's
workweek will stay that way if 
productivity
and profits stay the same or increase. It's all
part of Martinez's strategy to take back his
personal life, and his general inclination to
shake things up at the firm.
"I want to spend more time with my family,
and I'm really curious to see if results are
going to stay the same," Martinez said. "Will we
lose money or make money? We'll see what
happens."Martinez may be onto something. While his
experiment may sound unusual, it's actually
part of a growing movement to rethink the
standard five-day, 40-hour workweek that
has been around in this country since the New
Deal.
One larger example of the phenomenon is
seen in Utah. In 2008, then-Gov. Jon
Huntsman launched the "Working 4 Utah" plan
to shift state workers who were putting in
five-day weeks to a Monday-through-
Thursday, 7 a.m.-to-6 p.m. work schedule.
The verdict: Employee satisfaction, energy 
savings and a boon for the environment.
"I don't think we have any plans to go back to
five days," said Jeff Herring, executive director
of the Utah Department of Human Resource
Management. Still, he added that the state is<
Tom Grill / Getty Images stock
There's a growing movement by some organizations to rethink the standard five-day, 40-hour workweek that has been around since the New Deal.
Employers rethinking five-day workweek
Some see improved productivity, but old habits die hard
continuing to monitor the new work system to
make sure it's saving money and working both
for employees and the public that uses state
services.It's a radical idea and not without its critics.
Utah State Rep. Michael Noel called the
initiative "stupid" in a New York Times article
last week that said other states are
considering following Utah's lead. Some
experts question whether we would ever be
able to abandon the five-day grind so
entrenched in corporations and society at
large.
But others are questioning the very notion of
the formal work day.
"We are in fact seeing many more companies
willing to be flexible in all areas of the
workweek — fewer days, fewer hours per day,
some long days and some short days, etc.,"
said Allison O'Kelly, CEO of Mom Corps, a
staffing and search firm.
The trend is driven more by the bottom line
than any desire to improve work-life balance
for employees. In the case of Utah, the move
to four-day schedules was driven largely by
the tough economy and budget issues.
Many companies also shook up their
workweeks at least temporarily, implementing
steps such as furloughs that sent employees
home without pay for a few days.
Today about 34 percent of employers offer
some sort of compressed workweek benefit,
up from 26 percent in 2008, according to the
Society for Human Resource Management. But
will these initiatives grow more widespread
once the economy 
accelerates
?"I don't see it happening," said Robert
Whaples, a professor of economics at Wake
Forest University in Winston-Salem, N.C. He
said the traditional five-day, 40-hour week
simply has been in place too long.
Whaples said the move to the five-day week
began in the 19th century, when a six-day
workweek was more standard. Workers got
Sunday off for religious reasons, but as the
country's affluence grew people wanted more
leisure time.
"The kind of jobs they were doing wore them
out. It was tough physical labor on farms, in
factories and mines," Whaples said. "It made
sense to have time off."
Since then there has been little movement to
change the basic five-day week. Calls for
change by some working parents represent
only a small subset of the population, he said.
The problem, according to Cali Yost, CEO of
consulting firm Work+Life Fit Inc., "is that
many if not all human resource policies and
corporate financial reporting systems are built
around and reinforce the inflexible 40 hours,
five-days-a-week, in the office model."Karissa Thacker, a management psychologist,
thinks it goes even deeper.
"The five-day workweek goes back to
kindergarten," Thacker said. "The structure
and conditioning people have around the five-
day workweek is huge."
Despite technological advances that should
have led to radical changes in the structure of
the workweek, she added, "we're still very
early in the curve in terms of how the
workplace is changing."
Some believe we're actually going backward
when it comes to rethinking how and when we
work.
"It's pathetic," said Nadine Mockler, founder of
Flexible Resources Inc., a staffing firm. "Most
companies are not allowing flexibility. They
want people there, they want face time, they
want to make sure work is getting done, and
now people are working even longer."
This is happening, she added, even though
providing such flexibility makes the workforce
more efficient.
Leigh Steere, co-founder of management
research firm Managing People Better, agreed
and pointed to a study done by Microsoft in
2005 that found workers who put in 45 hours
a week said they were only productive for
about three days.
"Employers should be paying based on results
delivered and not hours worked," she said.
"Should a person who can deliver a project in
two days be paid the same as a person who
takes six days to perform the same work?"
While productivity is important, for many
four-day advocates it's more about gaining
personal time."I'm a better husband and a better father,"
said Utah's Herring about his extra day off.
The state has also seen a rise in volunteerism
among its workers as a result of the four-day
week.
There were some early challenges, including
figuring out how to find child care with
extended hours for employees who were now
working until 6 p.m. Public transportation was
another issue. State officials worked with
transit authorities to adjust scheduling, and
officials put resources into helping working
parents find child care options.
Martinez, the CEO from Houston, is hoping his
experiment is as successful. The father of five,
including 10-year old twins, is optimistic he
can find a better work-life balance.
"We were told that by being connected to the
Internet we would get more done and have
more time to ourselves and with our family,"
he said. "That didn't happen. Now I'm looking
for my own rest and recovery. Let's see if it makes us more productive too."
]]>