April 30, 2011 · Posted in Uncategorized ·
Comments Off

on Gabrielle Giffords Shot
In Attack's Wake, Political Repercussions
James Palka/Associated Press
Emergency personnel used a stretcher to carry Representative Gabrielle Giffords outside a shopping center in Tucson, Ariz. on Saturday. More Photos »
By MARC LACEY and DAVID M. HERSZENHORN
Published: January 8, 2011
TUCSON — Representative Gabrielle Giffords, an Arizona Democrat, and at least 17 others were shot Saturday morning when a gunman opened fire outside a supermarket where Ms. Giffords was meeting with constituents.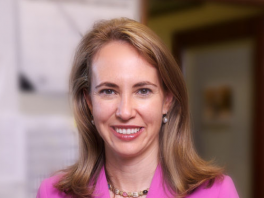 Six of the victims died, among them John M. Roll, the chief judge for the United States District Court for Arizona, and a 9-year-old girl, the Pima County sheriff, Clarence W. Dupnik, said.
Ms. Giffords, 40, whom the authorities called the target of the attack, was in critical condition Sunday morning at the University Medical Center in Tucson, where she was operated on by a team of neurosurgeons on Saturday. Dr. Peter Rhee, medical director of the hospital's trauma and critical care unit, said Saturday that she had been shot once in the head, "through and through," with the bullet going through her brain.
President Obama, speaking at the White House, confirmed that a suspect was in custody and said that the director of the Federal Bureau of Investigation, Robert S. Mueller III, was on his way to Arizona to oversee the investigation.
Investigators identified the gunman as Jared Lee Loughner, 22, and said that he was refusing to cooperate with the authorities and had invoked his Fifth Amendment rights. Mr. Loughner was in custody with the Federal Bureau of Investigation on Saturday night, the Pima Country sheriff's office said.
Mr. Loughner had exhibited increasingly strange behavior in recent months, including ominous Internet postings — at least one showing a gun — and a series of videos in which he made disjointed statements on topics like the gold standard and mind control.
Pima Community College said he had been suspended for conduct violations and withdrew in October after five instances of classroom or library disruptions that involved the campus police.
The authorities were seen entering the Loughner family house about five miles from the shooting scene. Investigators said they were looking for a possible accomplice, believed to be in his 50s.
The shootings raised questions about potential political motives, and Sheriff Dupnik blamed the toxic political environment in Arizona. There were immediate national reverberations as Democrats denounced the fierce partisan atmosphere in Ms. Gifford's district and top Republicans quickly condemned the violence.
Mark Kimble, an aide to Ms. Giffords, said the shooting occurred about 10 a.m. in a small area between an American flag and an Arizona flag. He said that he went into the store for coffee, and that as he came out the gunman started firing.
Ms. Giffords had been talking to a couple about Medicare and reimbursements, and Judge Roll had just walked up to her and shouted "Hi," when the gunman, wearing sunglasses and perhaps a hood of some sort, approached and shot the judge, Mr. Kimble said. "Everyone hit the ground," he said. "It was so shocking."
The United States Capitol Police, which is investigating the attack, cautioned lawmakers "to take reasonable and prudent precautions regarding their personal security."
Because of the shootings, House Republicans postponed all legislation to be considered on the floor this week, including a vote to repeal the health care overhaul. The House majority leader, Representative Eric Cantor, Republican of Virginia, said lawmakers needed to "take whatever actions may be necessary in light of today's tragedy."
Speaking of Ms. Giffords's condition, Dr. Rhee said at a news conference, "I can tell you at this time, I am very optimistic about her recovery." He added, "We cannot tell what kind of recovery, but I'm as optimistic as it can get in this kind of situation."
Ms. Giffords remained unconscious on Saturday night, said her spokesman, C. J. Karamargin.
Several aides to Ms. Giffords were wounded, and her director of community outreach, Gabriel Zimmerman, 30, was among those killed. The girl who died was identified as Christina Green, a third grader. The others killed were Dorothy Morris, 76; Dorwan Stoddard, 76; and Phyllis Schneck, 79.
Ms. Giffords, who represents the Eighth District, in the southeastern corner of Arizona, has been an outspoken critic of the state's tough immigration law, which is focused on identifying, prosecuting and deporting illegal immigrants, and she had come under criticism for her vote in favor of the health care law.
Friends said she had received threats over the years. Judge Roll had been involved in immigration cases and had received death threats.
The police said Ms. Giffords's district office was evacuated late Saturday after a suspicious package was found. Officers later cleared the scene.
Ms. Giffords, widely known as Gabby, had been speaking to constituents in a store alcove under a large white banner bearing her name when a man surged forward and began firing. He tried to escape but was tackled by a bystander and taken into custody by the police. The event, called "Congress on Your Corner," was outside a Safeway supermarket northwest of Tucson and was the first opportunity for constituents to meet with Ms. Giffords since she was sworn in for a third term on Wednesday.
n Attack's Wake, Political Repercussions
Published: January 8, 2011
Ms. Giffords was part of the Democratic class of 2006 that swept Democrats into the majority in the House. She narrowly won re-election in November, while many fellow Democrats were toppled and the House turned to Republican control.
Enlarge This Image
Mamta Popat/Arizona Daily Star, via Associated Press
Jared Lee Loughner, 22, whom the police identified as the main suspect in the shooting, at the 2010 Tucson Festival of Books in March. More Photos »
The Caucus: More Coverage (January 8, 2011)
Bloodshed Puts New Focus on Vitriol in Politics (January 9, 2011)
A Passionate Politician and a Friend to Colleagues, Bikers and Lost Mayors (January 9, 2011)
Amid Shock, Recalling Judge's Life of Service (January 9, 2011)
Arizona Suspect's Recent Acts Offer Hints of Alienation (January 9, 2011)
Political Times: A Turning Point in the Discourse, but in Which Direction? (January 9, 2011)
Times Topics: Gabrielle Giffords | Jared Lee Loughner
Blogs
The Caucus
The latest on President Obama, the new Congress and other news from Washington and around the nation. Join the discussion.
FiveThirtyEight: Nate Silver's Political Calculus
More Politics News
Enlarge This Image
Federal 9th Circuit Court, via Associated Press
John M. Roll, the chief judge for the United States District Court for the District of Arizona, in 2006. Judge Roll was among the dead on Saturday. More Photos »
Readers' Comments
Readers shared their thoughts on this article.
Read All Comments (1691) »
"I saw the congresswoman talking to two people, and then this man suddenly came up and shot her in the head and then shot other people," said Dr. Steven Rayle, a witness to the shootings. "I think it was a semiautomatic, and he must have got off 20 rounds."
Dr. Rayle said that Ms. Giffords slumped to the ground and that staff members immediately rushed to her aid. "A staffer had his arm around her, and she was leaning against the window of the Safeway," the doctor said. "He had a jacket or towel on her head."
At least one of the other shooting victims helped Ms. Giffords, witnesses said.
Television broadcasts showed a chaotic scene outside a normally tranquil suburban shopping spot as emergency workers rushed to carry the wounded away in stretchers. Some of the victims were taken from the site by helicopter, three of which had arrived.
Law enforcement officials said that the congresswoman had received numerous threats.
Congressional leaders of both parties issued statements throughout the day expressing outrage at the shooting as well as concern and prayers for Ms. Giffords and her family.
The new House speaker, John A. Boehner, said: "I am horrified by the senseless attack on Congresswoman Gabrielle Giffords and members of her staff. An attack on one who serves is an attack on all who serve.
"Acts and threats of violence against public officials have no place in our society. Our prayers are with Congresswoman Giffords, her staff, all who were injured and their families. This is a sad day for our country."
Senator John McCain, Republican of Arizona, issued one of the strongest statements, saying: "I am horrified by the violent attack on Representative Gabrielle Giffords and many other innocent people by a wicked person who has no sense of justice or compassion. I pray for Gabby and the other victims, and for the repose of the souls of the dead and comfort for their families."
He added, "Whoever did this, whatever their reason, they are a disgrace to Arizona, this country and the human race."
Ms. Giffords is a centrist Democrat who won re-election in part by stressing her strong support for gun rights and for tougher immigration controls, including tighter border security, even though she opposed the controversial Arizona law.
Last March, after the final approval of the Democrats' health care law, which Ms. Giffords supported, the windows of her office in Tucson were broken or shot out in an act of vandalism. Similar acts were reported by other members of Congress.
In August 2009, when there were demonstrations against the health care measure across the nation, a protester who showed up to meet Ms. Giffords at a supermarket event similar to Saturday's was removed by the police when the pistol he had holstered under his armpit fell and bounced on the floor.
In an interview at the Capitol this week, Ms. Giffords said she was excited to count herself among the Democrats who joined the new Republican majority in reading the Constitution aloud from the House floor. She said she was particularly pleased with being assigned the reading of the First Amendment.
"I wanted to be here," she said. "I think it's important. Reflecting on the Constitution in a bipartisan way is a good way to start the year."
As a Democrat, Ms. Giffords is something of anomaly in Arizona and in her district, which has traditionally tilted Republican. Last year, she barely squeaked to victory over a Republican challenger, Jesse Kelly. But she had clearly heard the message that constituents were dissatisfied with Democratic leaders in Washington.
At the Capitol last week, Ms. Giffords refused to support the outgoing Democratic House speaker, Nancy Pelosi of California, in her symbolic contest with the Republican, Mr. Boehner of Ohio. Instead, she cast her vote for Representative John Lewis, a Georgia Democrat and hero of the civil rights movement.
"It's not surprising that today Gabby was doing what she always does: listening to the hopes and concerns of her neighbors," Mr. Obama said during a news conference Saturday, calling her a "friend of mine" and an "extraordinary public servant." "I know Gabby is as tough as they come," he said. "Obviously, our hearts go out to the family members of those who have been slain." "We're going to get to the bottom of this, and we're going to get through this," he said.
The shooting mobilized officials at the White House and throughout the highest levels of government, including the Department of Homeland Security and the Justice Department.
Rabbi Stephanie Aaron, who in 2007 officiated at the wedding of Ms. Giffords and the astronaut Mark E. Kelly, and leads Congregation Chaverim in Tucson, said the congresswoman had never expressed any concern about her safety. "No fear. I've only seen the bravest possible, most intelligent young congresswoman," Rabbi Aaron said. "I feel like this is really one of those proverbial — seemingly something coming out of nowhere."
At Ms. Giffords's district office, a group of about 50 people formed a prayer circle. Chris Cole, a Tucson police officer whose neighborhood beat includes the district office, said of the shooting, "This kind of thing just doesn't happen in Tucson."
Behind the office, in the parking lot, campaign volunteers stood around a car with the door open, listening to a live radio broadcast of a hospital news conference updating the congresswoman's condition. A cheer went up when it was announced that she was still alive.
The volunteers included Kelly Canady and her mother, Patricia Canady, both longtime campaign workers. Patricia Canedy had worked for Ms. Giffords since she served in the State Senate while Kelly, her daughter, moved to Tucson 13 years ago and was active in last year's campaign and in the health care debate.
"She's one of those people who remembers you. She always spoke to me by my first name," Kelly Canady said. "She loved everybody. She was very easy to talk to. She was one of the main reasons I will stay involved in politics."
« PREVIOUS PAGE 1 2
Marc Lacey reported from Tucson, and David M. Herszenhorn from Washington. Reporting for the Arizona shooting coverage was contributed by Emmarie Huetteman, Janie Lorber, Michael D. Shear and Ashley Southall from Washington; Lisa M. Button, Ford Burkhart, Devlin Houser, Ron Nixon, Nancy Sharkey and Joe Sharkey from Tucson; J. David Goodman and Sarah Wheaton from New York; and Kitty Bennett from Tampa, Fla.
This article has been revised to reflect the following correction:
Correction: January 9, 2011
An earlier version of this article misidentified two of the people killed. They were Dorothy Morris, not Dorothy Murray, and Dorwan Stoddard, not Dorwin Stoddard.
A version of this article appeared in print on January 9, 2011, on page


April 30, 2011 · Posted in Uncategorized ·
Comments Off

on A Prolific Father of Haitian Letters, Busier Than Ever
By RANDAL C. ARCHIBOLD
Port-au-Prince, Haiti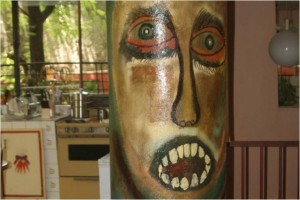 Frankétienne has had prophecies of death (his own) and destruction (Haiti's).
The earthquake that wrecked this country in January 2010? It was foreseen, said Frankétienne, the man known as the father of Haitian letters, in his play "The Trap." It was written two months before the disaster and depicts two men in a postapocalyptic landscape, now a familiar sight in his Delmas neighborhood here.
"The voice of God spoke to me," said Frankétienne, 75, later noting he had also long dwelt on the ecological ruin he believes the planet is hurtling toward. As for his death, that will come in nine years, in 2020, he says, at age 84. He is not sick, he says, but he has learned to "listen to the divine music in all of us."
And so the prolific novelist, poet and painter — often all three in a single work — hears his coda. He is vowing to complete a multivolume memoir "before I leave, physically," while keeping up an increasingly busy schedule of exhibitions and conferences.
"I am going to talk about everything I have seen from age 5 or 6," he said recently at his house-cum-museum and gallery. "And stuff that hasn't happened yet because I am a prophet."
Eccentric. Abstract. A "spiralist," who rejects realism and embraces disorder. Frankétienne — he combined his first and last names years ago — embraces chaos as a style he believes befits a country with a long, tumultuous history birthed in a slave revolt more than 200 years ago and scarred by a cascade of natural and man-made disasters.
In chaos he finds order.
"I am not afraid of chaos because chaos is the womb of light and life," he said, his baritone voice rising as it does when he gets worked up over a point. "What I don't like is nonmanagement of chaos. The reason why Haiti looks more chaotic is because of nonmanagement. In other countries it is managed better. Haiti, they should take as reference for what could happen in the rest of world."
Scholars widely view Frankétienne as Haiti's most important writer. He wrote what many consider the first modern novel entirely in Haitian Creole, "Dezafi," in 1975, and a play well known here that challenged political oppression, "Pelin Tet." It is a biting work from 1978 that is aimed, not so subtly, at Jean-Claude Duvalier, the son of the dictator François Duvalier and himself a former dictator known as Baby Doc, who returned here from exile in January.
Although not well known in the English-speaking world, Frankétienne has star status in French- and Creole-speaking countries and was rumored to be on the short list for a Nobel Prize in Literature in 2009.
After the quake, his works gained more international attention, particularly in Canada and France. "The Trap" debuted in March 2010 at a Unesco forum in Paris that named him an artist for peace; galleries in New York have organized shows featuring his artwork. Still, he also holds informal Sunday workshops with young artists in Haiti to talk about and critique their work.
"He is not only a major Haitian writer, he is probably the major Haitian writer, forever," said Jean Jonassaint, a Haitian literature scholar at Syracuse University.
Frankétienne's output, about 40 written works and, by his count, 2,000 paintings and sketches, comprises dense, baroque affairs. He invents new words, blending French and Haitian Creole. Long digressions are de rigueur. His paintings, which he says are selling particularly well these days, blur swirling blacks, blues and reds, often covered with poems.
He admires James Joyce, and it shows. " 'Finnegan's Wake' was like a crazy book, just like I write crazy books," he said.
Still, the Haitian-American writer Edwidge Danticat said Frankétienne remained popular among Haitians, in part because some of his plays had been videotaped and passed around in Haiti and in immigrant communities in the United States.
"Pelin Tet," in which the grim life of two Haitian immigrants in New York deliberately echoes the oppression of the Duvalier era on the island, is a touchstone for many Haitians, said Ms. Danticat, who grew up in the same neighborhood as Frankétienne and was, in part, inspired to write by his rise to the top.
"His work can speak to the most intellectual person in the society as well as the most humble," she said. "It's a very generous kind of genius he has, one I can't imagine Haitian literature ever existing without."
Frankétienne was born as Franck Étienne on April 12, 1936, and raised in the Bel-Air neighborhood of Port-au-Prince, the son of a Haitian farmworker and an American businessman, who later abandoned her.
Frankétienne's mother worked as a street vendor — selling cigarettes, charcoal, candies, moonshine — while raising eight children.
"Since I was 5 or 6 I was smoking or drinking, but my mother never knew," he recalled. He was the oldest, and she strove to send him to school (he, in turn, tutored his younger siblings, leading him to establish his own school).
The school he attended was French-speaking. Frankétienne initially did not know a word of French, but angered at being teased by other students, he set about mastering the language and developing an affinity for words and artistic expression.
His best-known works came in the 1960s and '70s, and he ranks his novel "Dezafi" as one of his most cherished. Set in a rural Haitian village, it weaves cockfighting, zombification, the history of slavery and other themes into an allegory of the country's pain and suffering.
"It is the challenge of finding the light to liberate everyone," he said. He wrote it in Creole, he said, because that was the voice of the characters he imagined.
But Frankétienne also felt a need to assert his Haitian identity, as people often look at his fair skin, blue eyes and white hair and doubt he is from this predominantly black country.
"They might think I am white or mulatto or whatever, but I am not," he said. "I have black features, Negro features. My mother was an illiterate peasant and she had me when she was 16. She was taken in by an American, a very rich American. The American was 63 and my mother was 16 at the time."
Switching from Creole to English, which he is usually too timid to speak, he added, "You understand who I am now?"
After completing "Dezafi," he was frustrated that so few of his compatriots could read it, with nearly half the adult population illiterate. He switched to plays, even if that meant irritating the dictatorship.
"Dictators are mean but not necessarily stupid, so they knew I didn't have any readers," Frankétienne said. "What really gave them a problem was when I started with plays."
Other writers and artists left Haiti during the dictatorship, but he stayed as his reputation grew outside the country and human rights groups closely followed him, providing, he believes, some cover from Mr. Duvalier.
Later, he joined other intellectuals in denouncing Jean-Bertrand Aristide, the first democratically elected president after Jean-Claude Duvalier was overthrown. Mr. Aristide, he said, became fixated on power and tolerated corruption and thuggery in his administration.
"He is a ghost, too," Frankétienne said of Mr. Aristide's return in March after seven years in exile.
His only regret, he said, is that his work is not widely translated and better known. If he knew Chinese, Japanese, Italian or other languages, he said, he would put them in his works.
"Everything is interconnected," he said. "We are connected to everything, everyone."
Frankétienne added, "The only thing not chaotic is death."
April 30, 2011 · Posted in
Church History
·
Comments Off

on Rev. David Wilkerson Dies at 79; Started Times Square Church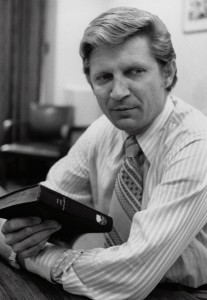 David Wilkerson Killed in Car Crash
Sarah Pulliam Bailey
David Wilkerson, author of The Cross and the Switchblade and founder of World Challenge Ministries, died in a car crash today, Charisma and CBN are reporting. CBN reports that Wilkerson, 79, was driving and was pronounced dead at the scene.
Wilkerson was driving east on U.S. 175 in Texas Wednesday afternoon, and moved into the opposite lane where a tractor trailer was driving westbound. The truck driver saw the car and tried to move out of the way, but still collided with the pastor's car head on, according to Public Safety Trooper Eric Long.
It's unclear what caused Wilkerson to veer into the other lane. His wife Gwen was also involved in the crash and rushed to the hospital, along with the truck driver.
The church that he founded, Times Square Church in New York City, has more than 8,000 members.
In 2009, Wilkerson posted a message warning of riots, fires, and economic collapse in New York City. CT wrote at the time about why Wilkerson's message received so much attention.
Wilkerson has more credibility and name recognition than many other online prophets. He is the author of The Cross and the Switchblade, one of the most popular books in evangelical history. (It ranked #32 in Christianity Today's list of "Top 50 Books That Have Shaped Evangelicals.") His Teen Challenge ministry is very prominent in discussions of drug treatment and social service partnerships between church and government. And Times Square Church, which he founded, reportedly draws 8,000 people weekly and is known for its many social service ministries.
Wilkerson continued to write blog posts until his death.
Update: Details about Wilkerson's memorial service will be posted on Times Square's website, which states that it will be streamed live.
David Wilkerson has been a top 10 trending topic on Twitter tonight, including tweets from Wilkerson's cousin and Joel Houston, leader of the Sydney-based youth worship band Hillsong United.
Rich Wilkerson: "The term LEGEND is often used to describe a person of extreme influence but what about a man that supersedes superlatives..david wilkerson"
Joel Houston: "The cross and the switchblade was the first book I ever read. Seeded NYC in my heart. So grateful for the life and legacy of David Wilkerson"


April 30, 2011 · Posted in Uncategorized ·
Comments Off

on The first federal prison for women opens
The Federal Industrial Institution for Women, the first women's federal prison, opens in Alderson, West Virginia. All women serving federal sentences of more than a year were to be brought here.
Run by Dr. Mary B. Harris, the prison's buildings, each named after social reformers, sat atop 500 acres. One judge described the prison as a "fashionable boarding school." In some respects the judge was correct: The overriding purpose of the prison was to reform the inmates, not punish them. The prisoners farmed the land and performed office work in order to learn how to type and file. They also cooked and canned vegetables and fruits.
Other women's prisons had similar ideals. At Bedford Hills in New York, there were no fences, and the inmates lived in cottages equipped with their own kitchen and garden. The prisoners were even given singing lessons.
Reform efforts had a good chance for success since the women sent to these prisons were far from hardened criminals. At the Federal Industrial Institution, the vast majority of the women were imprisoned for drug and alcohol charges imposed during the Prohibition era.
April 30, 2011 · Posted in
Archaeology
·
Comments Off

on 12,000-Year-Old Rock Paintings Found in Xinjiang, China 2011-04-29 12:04
Ancient colored rock paintings dating back 12,000 years have been found in a cave in the Altai area of China's Xinjiang region.
The paintings found are mainly handprints, spot images and figures. All of them are colored, mostly painted with red ocher.
The cave belongs to the Duogate rock-painting area. The paintings have been designated as a cultural relic site under county-level protection.
Seven large-scale rock painting groups have been found in the area.
Most of these rock paintings feature cows, horse, sheep, camels and male and female dancers, which are closely related to nomads' life in ancient times.