May 29, 2011 · Posted in Uncategorized ·
Comment
100th anniversary has makings of classic
Author BIO from fox news exclusive
Holly Cain has covered racing in all its forms for 21 years, winning multiple awards from the Associated Press Sports Editors and Society of Professional Journalists for feature and news writing. She chronicled NASCAR Champion Rusty Wallace's final season, authoring a book called "Rusty's Last Call."
Read more
May 29, 2011 · Posted in Uncategorized ·
Comment
MAY 27, 2011, 11:15 PM ET
Everett
Gil Scott-Heron in 1985
Gil Scott-Heron, the poet behind the song  "The Revolution Will Not Be Televised," has died in New York City. He was 62 years old.
Read more
By MARTHA WAGGONER Associated Press
MOREHEAD CITY, N.C. May 27, 2011 (AP)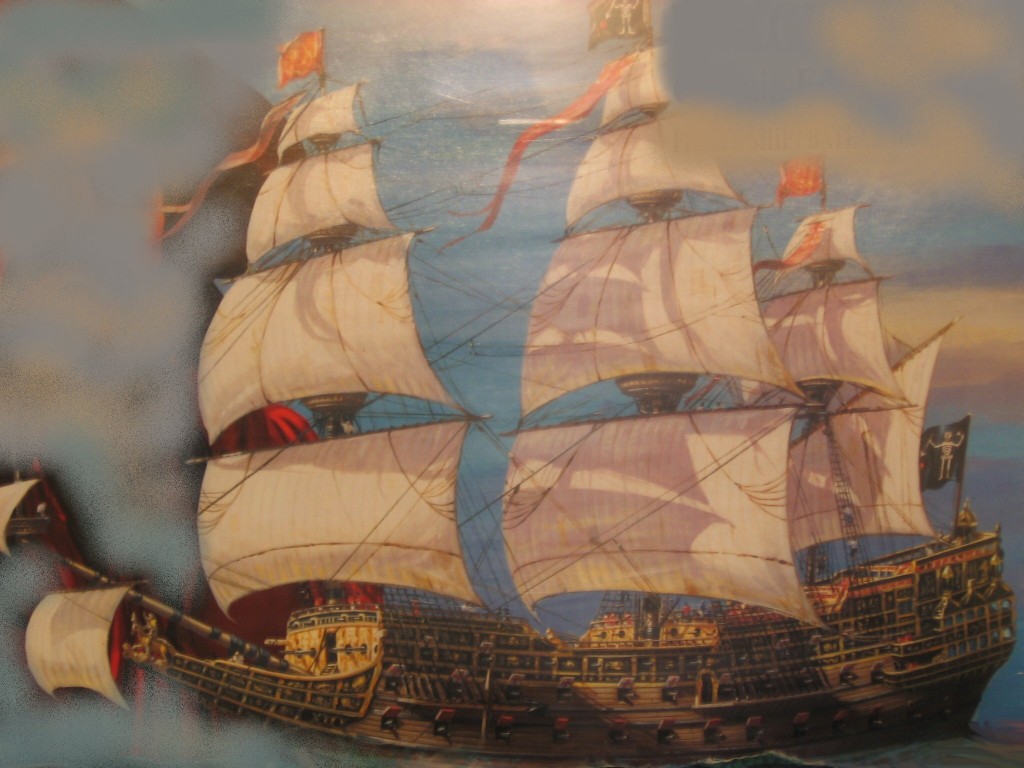 Archaeologists recovered the first anchor from what's believed to be the wreck of the pirate Blackbeard's flagship off the North Carolina coast Friday, a move that might change plans about how to save the rest of the almost 300-year-old artifacts from the central part of the ship.
Divers had planned to recover the second-largest artifact on what's believed to be the Queen Anne's Revenge but discovered it was too well-attached to other items in the ballast pile, said project director Mark Wilde-Ramsing. Instead they pulled up another anchor that is the third-largest artifact and likely was the typical anchor for the ship.
Apparently, pirates had everyday anchors and special anchors just most people have everyday dishes and good china.
"That's a big ship to be putting that out to stop it," Wilde-Ramsing said admiringly as a pulley system of straps and men holding ropes moved the anchor from a boat to the back of truck. It's the first large anchor that divers have retrieved; they earlier brought up a small, grapnel anchor.
The anchor is 11 feet, 4 inches long with arms that are 7 feet, 7 inches across. It was covered with concretion — a mixture of shells, sand and other debris attracted by the leaching wrought iron — and a few sea squirts. Its weight was estimated at 2,500 to 3,000 pounds.
The anchor's size is typical for a ship the size of the Queen Anne's Revenge, while the two other anchors probably were used in emergencies, such as storms, Wilde-Ramsing said.
Archaeologists had planned to remove the second-largest anchor, which is 13 feet long with arms that are 8 feet across, from the top of the ballast pile. But it was too well-attached, so instead the divers went in from the side to retrieve the everyday anchor. That means that future dives may involve going in from the side of the shipwreck rather than the top, he said.
Divers will work four days next week, when they'll decide how to proceed.
State officials hope the anchor and other artifacts will attract tourists. The largest exhibit of artifacts from the shipwreck, which was discovered in 1996, will be shown starting June 11 at the N.C. Maritime Museum in Beaufort. Wilde-Ramsing has said the team hopes to recover all the artifacts by the end of 2013.
And the timing of the recovery of the anchor couldn't be better for North Carolina officials, trying to increase tourism interest in the shipwreck. The Disney film "Pirates of the Caribbean: On Stranger Tides" starring Johnny Depp was released earlier this month and features both Blackbeard and the Queen Anne's Revenge.
The only remaining parts of the ship — the wooden hull structure, ribs and a plank — are at the bottom of the pile, protected by ballast that kept the ship upright. Six cannon and three other anchors are also in the pile.
Wendy Welsh, field conservator and QAR lab manager, and archaeologist Chris Southerly dived in the Atlantic to hook up the anchor for its lift to the ocean surface. "It lifted great," said Welsh, who has worked with the project for nine years. "I didn't think I'd see this day so soon."
Southerly compared the retrieval to the child's game of Pick-Up-Sticks, where players toss plastic sticks on a hard surface and then remove them one at a time without disturbing the ones underneath. "It's really satisfying that I've had privilege of seeing it," he said.
In 1717, Blackbeard captured a French slave ship and renamed it Queen Anne's Revenge. Blackbeard, whose real name was widely believed to be Edward Teach or Thatch, settled in Bath and received a governor's pardon. Volunteers with the Royal Navy killed him in Ocracoke Inlet in November 1718, five months after the ship thought to be Queen Anne's Revenge sank.
The Queen Anne's Revenge shipwreck site, which is listed on the National Register of Historic Sites, has already yielded more than 250,000 artifacts.
———
Martha Waggoner can be reached at —http://twitter.com/mjwaggonernc
Copyright 2011 The Associated Press. All rights reserved. This material may not be published, broadcast, rewritten, or redistributed.
Copyright © 2011 ABC News Internet Ventures
THE SATURDAY ESSAY
MAY 28, 2011
The economic downturn has not led to more crime—contrary to the experts' predictions. So what explains the disconnect? Big changes in American culture, says James Q. Wilson.
By JAMES Q. WILSON
CITY police officer stands outside Grand Central Terminal on May 2. Policing has become more disciplined, focused and data-driven over the past two decades.
Read more
Ann Bonfoey Taylor was a gifted sportswoman and had a discriminating eye when it came to fashion. She graced the pages of Town & Country, Harper's Bazaar and Vogue throughout the 1950s and '60s. Nicknamed "Nose Dive Annie," she was an alternate on the Women's Olympic ski team, a flight instructor for the Navy in WWII and an accomplished equestrian and tennis player.
Ms. Bonfoey Taylor, who died in 2007 at age 96, also possessed an amazingly focused collection of couture clothing that she wore between her estate in Denver, chalet in Vail and ranch in Montana. After reading about an exhibition on her at the Phoenix Museum, I wondered how Ms. Bonfoey Taylor's name could be absent in the lineup of constantly referenced 20th-century style icons. Intent on learning more about this elegant and athletic woman, I flew to Arizona to tour the show. "Fashion Independent: The Original Style of Ann Bonfoey Taylor," which closes this Sunday, includes couture from Balenciaga, Givenchy and Charles James along with Ms. Bonfoey Taylor's own skiwear designs. Here are some snapshots that pull back the curtain on a life well lived.
Ms. Moss is an author and interior designer in New York.
Courtesy of Library of Congress, Toni Frissell CollectionBelle of the Ball
Belle of the Ball
Ms. Bonfoey Taylor's son, Vernon III, remembers coming home from school to find his mother all dressed up simply because she felt like it. Wearing a chinchilla-trimmed silk-satin dress by Madame Grès, Ms. Bonfoey Taylor pauses in the hallway of her Denver home in 1967. Green was her favored palette for evening. The paint colors she selected for her house are reflected on the walls of the museum's exhibition, including an ash violet and obi lilac lifted from her ballroom.
Courtesy the Taylor Family/Toni FrissellNatural Woman
Natural Woman
Near the exhibition's entrance awaits an enormous photo of Ms. Bonfoey Taylor dressed in a Balenciaga evening coat and dress that was already 10 years old when the photo was taken by Toni Frissell. The look is classic, poised and confident—just like the woman herself.
Courtesy of Library of Congress, Toni Frissell CollectionSki Bunny
Ski Bunny
The stylish sporting life was the only one Ms. Bonfoey Taylor knew. Here, at Vail in the '60s, she accessorized her skiwear with Courrèges-like sunglasses and a coordinating fur hat and mittens. She preferred to wear black and white on the mountain because of the beautiful contrast it created—so modern, then and now.
Courtesy of Library of Congress, Toni Frissell CollectionStyle Soldier
Style Soldier
Ms. Bonfoey Taylor in a custom Brooks-Van Horn military costume. She skied in uniforms from the Civil War (from both sides) as well as in her own tailor-made creations, including a matador cape and hat.
Annie Get Your Gun
Courtesy of Library of Congress, Toni Frissell CollectionAnnie Get Your Gun
Ms. Bonfoey Taylor was a skilled hunter. Here, she wears an Hermès ensemble with a Gucci satchel in Denver, 1967.
Courtesy of Library of Congress, Toni Frissell CollectionHostess with the Most
Hostess with the Most
Ms. Bonfoey Taylor was an enthusiastic and flawless hostess. Before throwing a dinner party, she would read up on her guests' interests. For china, she used a range of styles, from Royal Copenhagen's classic blue-and-white pattern to Dodie Thayer's iconic leaf ware—also a favorite of the Duchess of Windsor and C.Z. Guest. For her arrangements, Ms. Bonfoey Taylor favored yellow and white flowers. She also had an entire room dedicated to arranging, and almost exclusively preferred simple blooms like geraniums, marigolds and Colorado carnations.
Courtesy the Taylor Family/Toni FrissellSaddle Up!
Saddle Up!
Wherever Ms. Bonfoey Taylor traveled, sports were part of her daily routine. Pictured here at Box Elder Ranch, the Taylors's Montana spread, she adopted classic Western attire for riding. She was authentic, original and she always dressed to suit her lifestyle. One of her guiding principles, as her granddaughter Ashley recalls: "Your look isn't complete unless your hair is done."
Courtesy of Library of Congress, Toni Frissell CollectionFoxy Lady
Foxy Lady
Photographed here by Toni Frissell for Vogue in 1967, Ms. Bonfoey Taylor enjoys a post-fox-hunt drink in the library of her Denver home. A Marc Chagall painting hangs over the mantel in a room lined with 18th-century pine panelling from a country house in England. The wing chair is upholstered in yellow damask and trimmed with moss fringe. A pair of white porcelain ducks bracket the mantel edges and an English peat bucket holds extra logs—charming details she painstakingly attended to.
Printed in The Wall Street Journal, page D8
Copyright 2011 Dow Jones & Company, Inc. All Rights Reserved
This copy is for your personal, non-commercial use only. Distribution and use of this material are governed by our Subscriber Agreement and by copyright law. For non-personal use or to order multiple copies, please contact Dow Jones Reprints at 1-800-843-0008 or visit
www.djreprints.com
Sara Krulwich/The New York Times
Edward Albee, the leading American playwright of his generation, has been confounding, challenging and stimulating theater audiences for almost half a century. Read more