November 12, 2011 · Posted in Uncategorized ·
Comments Off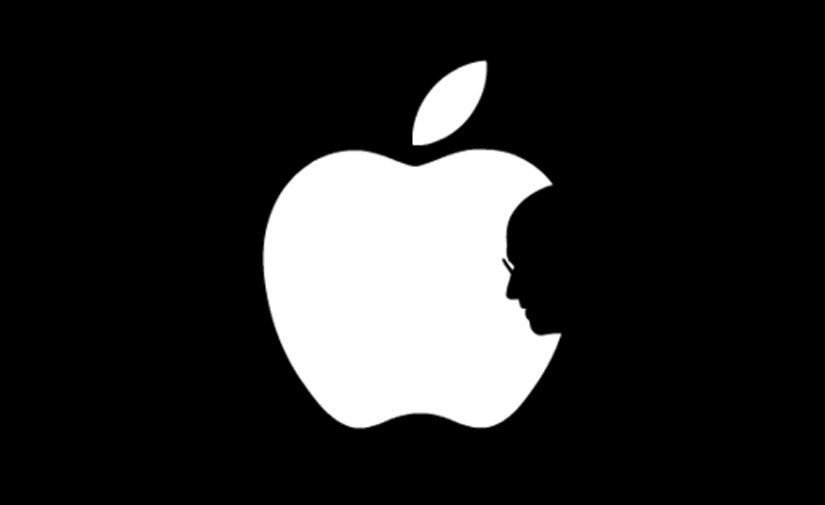 The student came up the with idea when Jobs resigned, but it's only since Jobs' passing, that the design is getting attention.
Courtesy Jonathan Mak
Apple Logo Features Steve Jobs in Silhouette
A Hong Kong student tweaked the Apple logo as a tribute to the company's former CEO.
Fri Oct 7, 2011 11:58 AM ET | content provided by AFP
A Hong Kong design student said on Friday he was overwhelmed and felt "unreal" after his somber logo in tribute to Apple founder Steve Jobs caused a worldwide Internet sensation.
The design, featuring Jobs's silhouette incorporated into the bite of a white Apple logo on a black background, has gone viral on the Internet since news of his death.
TRIBUTE: Steve Jobs: Dents in the Universe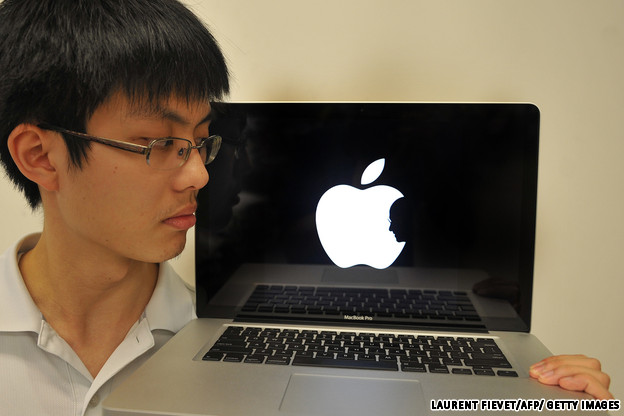 "I feel so unreal," Jonathan Mak, a second year graphic design student at Hong Kong Polytechnic University, told AFP, after he was inundated with tens of thousands of emails and messages on his Twitter account.
Watch the Discovery Channel's show about how Steve Jobs changed the world on Sunday, Oct. 16, at 8 pm ET/PT.
"You don't get to 180 thousands notes without feeling slightly insane," the 19-year-old posted on another microblogging site Tumblr Friday, referring to the messages he has received.
Mak said newspapers in the United States and Germany have contacted him about buying the copyright to use his logo and had received job offers.
DNEWS VIDEO: Environmental Art Warns of Change
"I am flattered by the attention but I would like to focus on my study before taking on any full-time job," said the bespectacled student, adding that he was trying to cope with his new-found fame.
"I'm quite busy now actually as I'm trying to finish a school project."
When asked about whether he would be targeting commercial opportunities, Mak said he was considering contacting Apple on copyright issues because his design is based on Apple's own logo.
Some merchandisers have reportedly used his logo for commemorative memorabilia for Jobs such as t-shirts and caps that are being sold on the Internet.
ANALYSIS: Steve Jobs and Apple: Looking Back and Forward
"I will consider using any proceeds I make from the copyright for cancer research, as suggested by some people to me on the Internet," he said. Jobs died at 56 of pancreatic cancer.
Mak said he first came up with the design after Jobs announced his resignation in late August, but the logo received little attention at the time.
The teenager said the Apple founder had inspired him in his design.
"He was a minimalist, which is the way I would like to emphasize in my design — fewer elements but a powerful message."
"Steve Jobs strongly believed in his own ideas and continued with his beliefs no matter how people criticized him. He was courageous," said Mak.
November 11, 2011 · Posted in Uncategorized ·
Comments Off
American Revolution

Automotive

Civil War

Cold War

Crime

Disaster

General Interest

George Patton born, 1885

Hollywood

Literary

Music

Old West

Presidential

Sports

Vietnam War

World War I

World War I ends, 1918

World War II
November 8, 2011 · Posted in Uncategorized ·
Comments Off
It was exactly forty years ago today (November 8) that Led Zeppelin IV was released to the world.IV wasn't the official title for the album. The title was in symbols and it became known as symbols, IV and Zoso depending on who you talked to.
IV was Led Zeppelin's biggest album, selling over 32 million units since its release. It is the third biggest selling album ever in the USA behind Eagles' Their Greatest Hits and Michael Jackson's Thriller.
Led Zeppelin started work on the album at Basing Street Studios in London in December 1970 while Jethro Tull were in another studio recording Aqualung.
Led Zeppelin recorded 11 songs at the sessions and eight made the album. The remaining three Down By The Seaside, Night Flight and Boogie With Stu were released four years later on Physical Graffiti.
The two singles released from the album were Black Dog and Rock and Roll. Australia was the only country in the world to release Stairway To Heaven as a 7′ vinyl EP with Black Dog and Rock and Roll on the other side.
http://www.music-news.com/shownews.asp?H=Led-Zeppelin-IV-hits-Its-40th-anniversary&nItemID=45640
November 6, 2011 · Posted in Uncategorized ·
Comments Off
November 6, 2011
Oklahoma Hit by Earthquake for a Second Night in a Row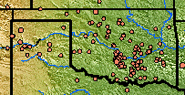 By SARAH MASLIN NIR
For the second night in a row, an earthquake rattled Central Oklahoma late Saturday night, waking residents, breaking dishes and generally startling people more accustomed to natural disasters from above than from below their feet.
The quake, which the United States Geological Survey said had a preliminary magnitude of 5.6, occurred about 10:53 p.m. and was centered near Sparks, Okla., a town of 137 people about 45 miles east of Oklahoma City.
Justin Reese, manager of the Boomarang Diner in nearby Chandler, Okla., the seat of Lincoln County, said the shaking went on for about a minute and 40 seconds. He said that there was some damage but that it was too dark to say how much.
"It was scary," said Mr. Reese, who added that Oklahomans "were not used to something like that."
Neither the police department nor the fire department in Chandler reported any emergencies related to the quake. The Lincoln County Sheriff's Department reported some structural and road damage.
A woman's answering the dispatcher's line at the sheriff's department said some boulders had broken free in the county. She described them as "rocks the size of cars." No injuries were reported, The Associated Press said.
The United States Geological Survey said that the quake was a shallow one, about three miles deep, and that the epicenter was four miles east of Sparks.
"You could feel it coming through the ground, and the walls started vibrating," Mr. Reese said. "It rolled kind of just like a boat or a ship would roll underneath your feet."
In the diner's kitchen, several large galleys were knocked over, he said, and "we had a lot of breakage from plates."
The quake was most intense for about 40 seconds, when "it was really lifting and moving things," he said. "The next 60 seconds everything was just vibrating."
The earthquake on Saturday followed a smaller one reported that day at 2:12 a.m. that was felt in neighboring states. Its epicenter was in Prague, Okla., about 50 miles east of Oklahoma City.
Mr. Reese, reached by phone early Sunday, said there were some "major cracks through the brick" of the Lincoln County Courthouse after the first quake.
"Tornadoes, we have a warning of," he said. "These we have no warning; this is a total surprise."
Oklahoma Geological Survey researcher Austin Holland told the Oklahoma City television station KOTV that the earthquake and aftershocks occurred on a known fault line, The A.P. said, adding that residents in Prague and Sparks felt an intense shaking.
http://www.nytimes.com/2011/11/06/us/oklahoma-hit-by-earthquake-for-a-second-night-in-a-row.html?ref=us
November 1, 2011 · Posted in Uncategorized ·
Comments Off
Nov 1, 1512


The ceiling of the Sistine Chapel in Rome, one of Italian artist Michelangelo's finest works, is exhibited to the public for the first time.
Michelangelo Buonarroti, the greatest of the Italian Renaissance artists, was born in the small village of Caprese in 1475. The son of a government administrator, he grew up in Florence, a center of the early Renaissance movement, and became an artist's apprentice at age 13. Demonstrating obvious talent, he was taken under the wing of Lorenzo de' Medici, the ruler of the Florentine republic and a great patron of the arts. After demonstrating his mastery of sculpture in such works as the Pieta (1498) and David (1504), he was called to Rome in 1508 to paint the ceiling of the Sistine Chapel—the chief consecrated space in the Vatican.
Michelangelo's epic ceiling frescoes, which took several years to complete, are among his most memorable works. Central in a complex system of decoration featuring numerous figures are nine panels devoted to biblical world history. The most famous of these is The Creation of Adam, a painting in which the arms of God and Adam are stretching toward each other. In 1512, Michelangelo completed the work.
After 15 years as an architect in Florence, Michelangelo returned to Rome in 1534, where he would work and live for the rest of his life. That year saw his painting of the The Last Judgment on the wall above the altar in the Sistine Chapel for Pope Paul III. The massive painting depicts Christ's damnation of sinners and blessing of the virtuous and is regarded as a masterpiece of early Mannerism.
Michelangelo worked until his death in 1564 at the age of 88. In addition to his major artistic works, he produced numerous other sculptures, frescoes, architectural designs, and drawings, many of which are unfinished and some of which are lost. In his lifetime, he was celebrated as Europe's greatest living artist, and today he is held up as one of the greatest artists of all time, as exalted in the visual arts as William Shakespeare is in literature or Ludwig van Beethoven is in music.
Sistine Chapel ceiling opens to public. (2011). The History Channel website. Retrieved 2:55, November 1, 2011, from http://www.history.com/this-day-in-history/sistine-chapel-ceiling-opens-to-public.
October 28, 2011 · Posted in Uncategorized ·
Comments Off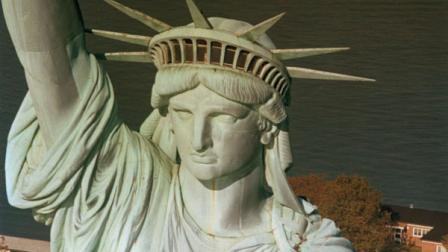 NEW YORK (KABC) — The Statue of Liberty turns 125 Friday, and the iconic structure is being celebrated with a high-tech facelift.
Internet-connected cameras have been installed around the torch to offer a different view of New York City.
The city will be hosting festivities all day to commemorate the Statue of Liberty's dedication on Oct 28, 1886.
The ceremony includes the swearing in of 125 new citizens, a poem reading by Sigourney Weaver and 12-minute Macy's Fireworks display choreographed to patriotic music.
The Associated Press contributed to this report.
(Copyright ©2011 KABC-TV/DT. All Rights Reserved.)
http://abclocal.go.com/kabc/story?section=news/national_world&id=8409392