Here are eight other former Harvard students who made out just fine without earning their degrees.
1. Robert Frost
Frost, a San Francisco native who had previously dropped out of Dartmouth after only two months, was accepted for admission at Harvard in the fall of 1897 and studied liberal arts in Cambridge.
Two years later, Frost, who had married and become a father just prior to enrolling at Harvard, left school to support his growing family.
"They could not make a student of me here, but they gave it their best," Frost later said. Frost won four Pulitzer Prizes for poetry in his lifetime and received an honorary degree from Harvard in 1937.
2. Matt Damon
The future Hollywood star entered Harvard in 1988 and took time off during the second semester of his sophomore year to act in "Rising Son," a made-for-TV movie. Damon stepped out during his junior and senior years as well, and never accrued enough credits to graduate.
"What was happening is that I would keep coming back, and I would almost get done with the semester and then I would be yanked out," Damon recalled in an interview with the Harvard Crimson.
It's fitting, then, that Damon's big break was "Good Will Hunting," the 1997 film he co-wrote and starred in with his friend Ben Affleck. In one scene, Damon's character tells a Harvard student, "You drop $150,000 on an education that you could have gotten for $1.50 on late charges at the public library."
Damon appeared on "Ellen" earlier this month and said he doesn't have any plans to go back and finish his degree.
"I feel like I got everything I needed to get from that experience," he said.
3. Edwin H. Land
After graduating with honors from the Norwich Academy in Connecticut, Land enrolled at Harvard in 1926. The son of a scrap metal yard owner, Land studied chemistry as a freshman and launched experiments on ways to polarize light.
Land dropped out of Harvard to focus full-time on his research, which he conducted at the New York Public Library, before returning to Cambridge to establish the Land-Wheelwright Laboratories with his former Harvard physics instructor in 1932.
In 1937, Land co-founded the Polaroid Corporation, which would introduce the first instant camera in 1947.
Land said the idea was inspired by his then-3-year-old daughter, who asked why she couldn't immediately see a photograph he took of her on a family vacation. Polaroid made another breakthrough in 1963 with the introduction of instant color photography.
By the time of his death in 1991, Land, who was awarded an honorary doctorate degree in 1957 and had a street in Cambridge named after him, owned more than 500 patents, second only to Thomas Edison. Among his other inventions were instant X-rays, Polaroid sunglasses, and glare-reducing goggles for dogs.
Mental Floss: He Took a Polaroid Every Day, Until the Day He Died
4. William Randolph Hearst
Hearst, the son of millionaire mining engineer George Hearst, enrolled at Harvard in 1885 and acted as the first business manager of the Harvard Lampoon, the school's humor publication.
It didn't take long for Hearst, who kept a pet alligator named Champagne Charlie in his room, to establish a reputation as a trouble-maker.
According to legend, the future newspaper magnate once bought a jackass and snuck the animal into a professor's room, leaving a card around its neck with the note, "Now there are two of you."
Hearst survived that stunt, but was later expelled for sending his professors chamber pots with their names inscribed on the bottom. After leaving Harvard, Hearst launched his successful career by taking control of one of his father's newspapers, the San Francisco Examiner.
5. James B. Connolly
Connolly, who was admitted to Harvard in 1895 despite never graduating high school, left Cambridge to participate in the first Olympic Games one year later.
Connolly reportedly requested a leave of absence from the Harvard dean, but it was denied as a result of his low academic standing.
Harvard informed Connolly that he would have to reapply for admission upon his return from Athens, but he left anyway, and became the first modern Olympic champion with a win in the triple jump.
Connolly never returned to Harvard to finish his degree, but he was awarded an honorary Harvard sweater in 1948.
Mental Floss: The Post-Olympic Careers of 16 Medal Winners
6. Pete Seeger
As Seeger explains it, the folk singer and activist had his financial aid rescinded after his sophomore year because he got too interested in left-wing politics and let his grades slip.
Seeger, who would've graduated in 1940, achieved fame after dropping out of Harvard as a member of The Weavers, whose rendition of Leadbelly's "Goodnight, Irene" topped the charts for 13 weeks in 1950. Seeger doesn't seem to harbor any ill will toward the school.
As the Harvard Crimson reported, he wrote the following in his alumni yearbook: "I remember thinking when 1940 came along that I was glad I had spent the two years there, that I had learned certain invaluable things, but also that I had learned in two years that I had been away from certain things that Harvard wouldn't have been able to teach."
7. R. Buckminster Fuller
The inventor, philosopher, and futurist was the fifth generation of his family to enroll at Harvard and the first not to graduate. Fuller wasn't accepted into any of Harvard's social clubs, so he sought companionship elsewhere and regularly skipped classes to attend Broadway shows.
During one such trip to New York City, Fuller treated actress Marilyn Miller and her entire chorus to dinner, blowing all of his tuition money for that year in the process. Harvard dismissed Fuller, who went to work as a factory worker in Quebec before his mother convinced him to reapply.
Fuller was readmitted and earned several academic honors, but eventually became bored and left Harvard for good. After a stint in the U.S. Navy, Fuller embarked on the first of many commercial failures, including the prefabricated Dymaxion House, before achieving fortune and fame in 1947 with the invention of the geodesic dome.
Fuller returned to Harvard in 1961 to accept the Charles Eliot Norton Professorship of Poetry.
8. Bonnie Raitt
Raitt enrolled at Radcliffe College, Harvard's then-coordinate college, in 1967. The daughter of a Broadway musical performer, Raitt planned to major in African studies and travel to Tanzania to help "undo the damage that Western colonialism had done."
Those dreams were sidetracked when Raitt, a skilled guitar player, met blues promoter Dick Waterman in Cambridge. Waterman introduced Raitt to established performers such as Son House and Fred McDowell.
Though Raitt had every intention of graduating, she took a semester off during her sophomore year to explore the possibility of a musical career with Waterman and became a star. Raitt signed a recording deal with Warner Bros. in 1970 and released her debut album in 1971.
Raitt won four Grammy awards in 1990 and received Harvard's third Arts Medal in 1997. She was inducted into the Rock and Roll Hall of Fame in 2000.
Mental Floss: 15 Celebrities Who Started as Teachers
9. Elisabeth Shue
At least one famous Harvard dropout eventually decided to return to school. Shue, who transferred to Harvard from Wellesley College, dropped out of school one semester short of receiving her political science degree in 1985 to pursue an acting career.
Fifteen years later, she returned to Cambridge to complete her degree.
"My brain was starting to dry up," Shue told Movieline magazine. "In Hollywood, you're fortunate if you get a role where your brain is engaged, but those experiences are rare. I felt like I needed to do something with my life. I wanted to feel more connected to the world."
At the time, Shue said she would eventually like to teach and make documentaries. Best known for her Oscar-nominated role in "Leaving Las Vegas," one of Shue's most recent roles was as Sheriff Julie Forester in "Piranha 3D."
For more mental_floss articles, visit mentalfloss.com
Entire contents of this article copyright, Mental Floss LLC. All rights reserved.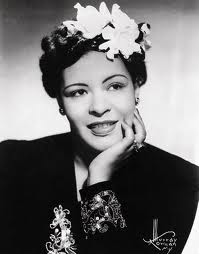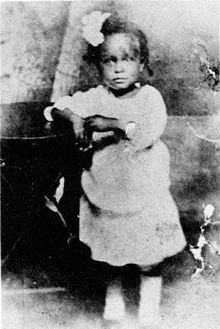 Biography
© 2011 A&E Television Networks. All rights reserved.
Singer, jazz vocalist. Born Eleanora Fagan on April 7, 1915, in Philadelphia, Pennsylvania. (Some sources say Baltimore, Maryland. Her birth certificate reportedly reads "Elinore Harris.") One of the most influential jazz singers of all time, Billie Holiday had a thriving career for many years before her battles with substance abuse got the better of her.
Striking out on her own, Holiday performed at New York's Café Society. She developed some of her trademark stage persona there—wearing gardenias in her hair and singing with her head tilted back.
During this engagement, Holiday also debuted two of her most famous songs "God Bless the Child" and "Strange Fruit." Columbia, her record company at the time, was not interested in "Strange Fruit" (1939), which was a powerful story about the lynching of African Americans in the South. Holiday recorded the song with the Commodore label instead. This ballad is considered to be one of her signature ballads, and the controversy that surrounded it—some radio stations banned the record—helped make it a hit.
Over the years, Holiday sang many songs of stormy relationships, including "T'ain't Nobody's Business If I Do" and "My Man." These songs reflected her personal romances, which were often destructive and abusive. She married James Monroe in 1941. Already known to drink, Holiday picked up her new husband's habit of smoking opium. The marriage didn't last, but Holiday's problems with substance abuse continued. (They later divorced.)
That same year, Holiday had a hit with "God Bless the Child." She later signed with Decca Records in 1944 and scored an R&B hit the next year with "Lover Man." Her boyfriend at the time was trumpeter Joe Guy, and with him she started using heroin. After the death of her mother in October 1945, Holiday began drinking more heavily and escalated her drug use to ease her grief.
Despite her personal problems, Holiday remained a major star in the jazz world—and even in popular music as well. She appeared with her idol Louis Armstrong in the 1947 film New Orleans, albeit playing the role of a maid. Unfortunately, Holiday's drug use caused her a great professional setback that same year. She was arrested and convicted for narcotics possession in 1947. Sentenced to one year and a day of jail time, Holiday went to a federal rehabilitation facility in Alderston, West Virginia.
Released the following year, Holiday faced new challenges. Because of her conviction, she was unable to get the necessary license to play in cabarets and clubs. Holiday, however, could still perform at concert halls and had a sold-out show at the Carnegie Hall not long after her release. With some help from John Levy, a New York club owner, Holiday was later to get to play in New York's Club Ebony. Levy became her boyfriend and manager by the end of the 1940s, joining the ranks of the men who took advantage of Holiday. Also around this time, she was again arrested for narcotics, but she was acquitted of the charges.
While her hard living was taking a toll on her voice, Holiday continued to tour and record in the 1950s. She began recording for Norman Granz, the owner of several small jazz labels, in 1952. Two years later, Holiday had a hugely successful tour of Europe.
Holiday also caught the public's attention by sharing her life story with the world in 1956. Her autobiography, Lady Sings the Blues (1956), was written in collaboration by William Dufty. Some of the material included, however, must be taken with a grain of salt. Holiday was in rough shape when she worked with Dufty on the project, and she claimed to have never read the book after it was finished.
Around this time, Holiday became involved with Louis McKay. The two were arrested for narcotics in 1956, and they married in Mexico the following year. Like many other men in her life, McKay used Holiday's name and money to advance himself. Despite all of the trouble she had been experiencing with her voice, she managed to give an impressive performance on the CBS television broadcast The Sound of Jazz with Ben Webster, Lester Young, and Coleman Hawkins.
After years of lackluster recordings and record sales, Holiday recorded Lady in Satin (1958) with the Ray Ellis Orchestra for Columbia. The album's songs showcased her rougher sounding voice, which still could convey great emotional intensity. She gave her final performance in New York City on May 25, 1959. Not long after this event, Holiday was admitted to the hospital for heart and liver problems. She was so addicted to heroin that she was even arrested for possession while in the hospital. On July 17, 1959, Holiday died from alcohol- and drug-related complications.
More than 3,000 people turned out to say good-bye to Lady Day at her funeral held in St. Paul the Apostle Roman Catholic Church on July 21, 1959. A who's who of the jazz world attended the solemn occasion, including Benny Goodman, Gene Krupa, Tony Scott, Buddy Rogers, and John Hammond.
Considered one of the best jazz vocalists of all time, Holiday has been an influence on many other performers who have followed in her footsteps. Her autobiography was made into the 1972 film Lady Sings the Blues with famed singer Diana Ross playing the part of Holiday, which helped renew interest in Holiday's recordings. In 2000, Billie Holiday was inducted into the Rock and Roll Hall of Fame with Diana Ross handling the honors.
Holiday spent much of her childhood in Baltimore, Maryland. Her mother, Sadie, was only a teenager when she had her. Her father is widely believed to be Clarence Holiday, who eventually became a successful jazz musician, playing with the likes of Fletcher Henderson. Unfortunately for Billie, he was only an infrequent visitor in her life growing up. Sadie married Philip Gough in 1920 and for a few years Billie had a somewhat stable home life. But that marriage ended a few years later, leaving Billie and Sadie to struggle along on their own again. Sometimes Billie was left in the care of other people.
Holiday started skipping school, and she and her mother went to court over Holiday's truancy. She was then sent to the House of Good Shepherd, a facility for troubled African American girls, in January 1925. Only 9 years old at the time, Holiday was one of the youngest girls there. She was returned to her mother's care in August of that year. According to Donald Clarke's biography, Billie Holiday: Wishing on the Moon, she returned there in 1926 after she had been sexually assaulted.
In her difficult early life, Holiday found solace in music, singing along to the records of Bessie Smith and Louis Armstrong. She followed her mother who had moved to New York City in the late 1920s and worked in a house of prostitution in Harlem for a time. Around 1930, Holiday began singing in local clubs and renamed herself "Billie" after the film star Billie Dove.
At the age of 18, Holiday was discovered by producer John Hammond while she was performing in a Harlem jazz club. Hammond was instrumental in getting Holiday recording work with an up-and-coming clarinetist and bandleader Benny Goodman. With Goodman, she sang vocals for several tracks, including her first commercial release "Your Mother's Son-In-Law" and the 1934 top ten hit "Riffin' the Scotch."
Known for her distinctive phrasing and expressive, sometimes melancholy voice, Holiday went on to record with jazz pianist Teddy Wilson and others in 1935. She made several singles, including "What a Little Moonlight Can Do" and "Miss Brown to You." That same year, Holiday appeared with Duke Ellington in the film Symphony in Black.
Around this time, Holiday met and befriended saxophonist Lester Young, who was part of Count Basie's orchestra on and off for years. He even lived with Holiday and her mother Sadie for a while. Young gave Holiday the nickname "Lady Day" in 1937—the same year she joined Basie's band. In return, she called "Prez," which was her way of saying that she thought it was the greatest.
Holiday toured with the Count Basie Orchestra in 1937. The following year, she worked with Artie Shaw and his orchestra. Holiday broke new ground with Shaw, becoming one of the first female African American vocalists to work with a white orchestra. Promoters objected to Holiday—for her race and for her unique vocal style—and she ended up leaving the orchestra out of frustration.
The story of serendipity
Stories of scientific discovery abound with lucky coincidences. It's true that serendipity and good fortune are often cited as key factors in making scientific innovations. But look closer. Even when scientists feel that they just got lucky — like Newton being hit on the head with his proverbial apple — the steps leading to a new finding or idea often tell a different story. It takes more than being in the right place, at the right time, to make a serendipitous discovery. Here are a few important attributes of scientists who turned a lucky break into a breakthrough:
Mark Erdmann and his wife were startled to spot a coelacanth while walking through a Sulawesi fish market.
Background knowledge
It's not a myth that scientists spend a lot of time studying. It takes a well-prepared mind to recognize a breakthrough. Many "serendipitous" discoveries take place only because the discoverer happened to have specialized background knowledge. For example, a second population of living coelacanths (a rare type of fish that closely resembles fossils from 400 Million years ago) was discovered in 1997 when a chance sighting happened to be made by a student of marine biology. The graduate student, Mark Erdmann, was wandering through an Indonesian fish market with his wife, Arnaz Mehta Erdmann, on their honeymoon, when she pointed out a strange-looking fish. He immediately recognized it as a coelacanth — and as a potentially important scientific discovery. Erdmann did "get lucky" but he was certainly helped along by his wife's discerning eye and his training in marine biology.
An X-ray of Wilhelm Roentgen's wife's hand. Objects that cannot be penetrated by X-rays appear as solid black.
An inquisitive mind
Surprising or anomalous results sometimes stimulate new discoveries, but it takes a scientific perspective to look beyond an anomaly and see it as something worth following up. Wilhelm Roentgen's 1895 discovery of the X-ray started with a serendipitous observation, but explaining it required careful study. Working by himself in the lab, Roentgen was trying to make electrons pass through air, when he noticed that with a high charge, his vacuum tube caused a screen all the way across his lab to light up. He wasn't the first to see these strange effects — at least two other researchers had noticed them earlier, but they had not investigated them further. Roentgen, however, thought that these effects were worth studying. He carefully documented many different aspects of the new rays, and then published his work to encourage ongoing research. Roentgen's initial observation was certainly serendipitous, but it was his subsequent investigation of the anomaly that turned it into a groundbreaking discovery.
Creative thinking
Sometimes, serendipity doesn't come from being the first to see something, but from being the first to see it in a new way. While working for the Raytheon company, Percy Spencer noticed that microwaves from the radar set he was working on had melted the candy bar in his pocket. He wasn't the first person to notice that microwaves generate heat, but he was the first person to think of using this heat to cook food. He received a patent for his idea in 1950, and Raytheon developed the idea for commercial and industrial use. In a sign of things to come, popcorn was the first thing Spencer and his colleagues cooked with microwaves — it appears in the illustration from his patent!1 Spencer's creative thinking turned a routine observation into a technological breakthrough.
The illustration of Percy Spencer's microwave device from his patent documents.
The supersensitive radio telescope used by Penzias and Wilson that detected leftover warmth from the Big Bang.
The right tools
New technologies often allow us to study things in ways that weren't possible in the past. The first researchers to take advantage of a new technology often get "lucky" in making exciting new discoveries. One such discovery took place in the 1960s when a sensitive antenna, developed to communicate with satellites, became available for research use. Arno Penzias and Robert Wilson decided to use the antenna as a radio telescope to study low levels of radio waves in outer space. They knew that many celestial bodies — from stars to galaxies — emit radiation that corresponds to their temperatures, but decided to try and see whether any waves emanated from places where there were no stars. Penzias and Wilson didn't expect to find much, but to their surprise, the telescope picked up radio waves in large amounts! These waves corresponded to temperatures indicating that space was about four degrees higher than previously thought. Theoretical physicists later recognized this as leftover warmth from the Big Bang itself — a discovery that can certainly be attributed to Penzias and Wilson, but also to the new technology they had at their disposal.
Good timing
Important discoveries are often made simultaneously by different people, suggesting that the field is ripe for a new idea. Perhaps the pieces of a new theory are available in different scientific publications, just waiting for someone to put them together. Or perhaps new observations seem to independently point toward a unifying principle. The theory of evolution by natural selection may have been one of these ideas. Although Charles Darwin's notes on evolution extend back to the late 1830s, Alfred Russell Wallace developed some of the same key ideas independently. Both drew on relatively recent advances in geology and economics, applying ideas from other fields to develop a new theory of their own. In the end, they agreed to share credit for the idea and jointly presented papers on evolution to London's Royal Society. Darwin and Wallace were certainly great thinkers of their own accord, but good timing may have contributed to their conceptual breakthrough as well.
Geology? Economics? What do these topics have to do with evolution? To find out more, read about the development of the theory of evolution on the Understanding Evolution website.
Both sides of the Darwin-Wallace medal awarded to Alfred Russel Wallace at the 1908 meeting of the Linnean Society of London. The award came on the 50th anniversary of the joint presentation that Darwin and Wallace made to the Royal Society.
And what about that famous apple? Contrary to popular belief, it didn't hit Isaac Newton — now famous for his theory of gravity — on the head. However, there is some evidence that falling apples inspired him to think about the forces that attract everything — from fruit, to our feet, to the moon — toward Earth. At least three different people who knew Newton recorded stories about falling apples in their memoirs. According to these accounts, Newton remembered that sitting in his mother's garden watching apples fall off the trees got him started thinking about gravity. He didn't publish his theory until years after his musings in the garden, though, and we know from all the notes and papers Newton left behind that plenty of plain old elbow grease went into his discoveries — even if he did get lucky with the apple.
Serendipity sometimes plays a role in scientific breakthroughs, but many other factors — like having key background knowledge or the right tools — are also important.
Want more stories of serendipitous science? Visit NOVA's series on Accidental Discoveries.
1US Patent # 2,495,429; Brown, D.E. 2001. Inventing in Modern America: From the microwave to the mouse. MIT Press.
Coelacanth photo © Mark Erdmann; photo of Roentgen's wife's hand from Wikimedia Commons; microwave illustration from the U.S. Patent Office; microwave receiver photo from NASA; Darwin-Wallace medal from Wikimedia Commons